Audio Interview:


The Arc of John Carlton's Successful Career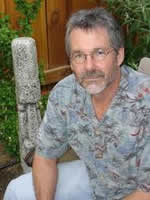 The first copywriter John Carlton ever met told him to "not even try to become a copywriter," because he would "never figure it out — it's too hard."
That made him so angry he stole her copy of John Caples' Tested Advertising Methods and read it over and over again. With that knowledge, he vowed to prove her wrong.
Such is the amazing and rebellious life of John Carlton. He's an incredible copywriter, storyteller, and entrepreneur who refers to himself as "the most ripped-off writer on the web." Marketers happily use John's ads as templates for their own pitches.
Why? Because they work.
His trademark style and sharp tongue have led him to creating countless blockbuster controls, making his clients tons of money. So, copywriters and marketers of all levels flock to him for guidance.
AWAI was lucky enough to speak with John recently about his life and times as a copywriter. He shared his incredible stories about starting in the industry from scratch (he was living out of his car in LA), to becoming the "go-to" guy at agencies, and ultimately scaring the crap out of clients with his no-holds-barred copy (that sold incredibly well).
Today I'm going to share five of his most valuable lessons from his experiences.
You Know More Than You Think
When John set out to become a copywriter, he had no idea what he was doing. So, he decided to read up on everything he could just so he could get up to speed with the guys in the ad agencies.
Little did he know, that was more than enough to get by,
John says, "I took a speed reading course and read everything in the library I could on advertising, marketing, salesmanship … as much as I could of a lot of the dead authors and the guys going back to the '20s, Claude Hopkins and David Ogilvy.
And happy the action it was, I didn't realize the people in the ad agencies had never studied advertising. They had no idea what they were doing. So I came in as a rookie knowing more than they did about the history of advertising, about what direct response was all about, and how to make a sale even though I was more or less a rookie at writing that kind of stuff."
A Differing Opinion on "Specialization"
When starting out, John Carlton made a point never to pigeonhole himself, so he could gain as much experience as possible.
"For about three years I worked with direct response agencies, small boutique agencies, and other professional advertising entities that worked only in the insurance industry or worked only for automotive or things like that. I did not specialize. I took on every single client I could because I had a sense that while specialization might be good down the line, early in my career I wanted to get as much experience with as many different kinds of marketing situations, businesses, and clients as I could."
How to Develop Your Voice
Through his agency experience, he learned the structure of copy and how to write in a corporate voice. Publishers like Boardroom encouraged teamwork and idea sharing — all very important to his growth and skill as a writer.
But it wasn't until he was given free reign that he started to develop his own methods, and finally to create his signature voice and style.
Carlton continues, "When I went into the entrepreneur world, I lucked into having a couple of clients who were desperate for good advertising. This was in golf, self-defense, and bodybuilding markets — actually — three widely divergent markets.
They said, 'we will take the leash off of you. We will print and mail everything you write as you wrote it without stepping on it at all.' So, I started pushing the envelope with their encouragement.
I realized that everything that I knew about direct response and street-level salesmanship was key: going for the jugular, and really, really presenting an ethical but very slang-ridden ad aimed at the tender heart of the guy who really needs something and is looking for somebody he can believe in, establishing credibility and believability, and putting a little bit of pressure on the guy to act now …
All of that would work.
And I was able to develop this style that became known as muscle writing. It's just trying to have a conversation. You want what you write to be the most important thing your prospect reads today."
Being the "Adult in the Room"
With such an extreme style, you can imagine there might be resistance, especially with the client's image at stake. And often they think they know better than you do.
John Carlton knows firsthand how wrong they can be. When he wrote a piece they were concerned about but he was sure would work, he would be the "adult in the room" and stand his ground.
And doing so has earned his clients tons of money.
John continues,"I knew from my long experience in marketing at that point that the Golf Magazine thought of their readers like Tiger Woods' clones — very athletic, high end of the game, shooting near par all the time. And I knew the average golfer who was reading that magazine was overweight, middle-aged or older, and couldn't break 100 to save his life.
And so I wrote to that guy. I didn't care what Tiger Woods thought of my ad. I didn't care what the guys running the magazine or writing these special articles all through the magazine did. I was going for the guy who was going to buy this product, and I knew how to talk to him because I was that guy.
Sometimes my clients spent many a sleepless night before our $100,000 ad in Golf Digest hit the stands. And everybody told them, even the ad reps at Golf Digest, 'Please don't run this ad. It's going to fail. People don't respond to this stuff.'
Of course, [the ad] was doing gangbusters. These guys were making a fortune off this stuff because I was able to write directly to the clients that I wanted."
Know Where You Are (And Don't Worry About It)
John Carlton is a big proponent of knowing where you are in your writing journey. And understanding that it's not a race to the finish.
"I see so many writers who panic," John says, "and it's largely because you don't know where you are. It's kind of like trying to swim across a body of water and not knowing where the other shore is. If you know how far it is to the other shore, you can relax and you probably won't drown.
If you're a rookie, you're dangerous. Don't try to be something you're not, but work through it and know that there's a level above that and then there's a level above that.
Let's say you're a good baseball player. Somebody gave you the opportunity to go straight to the show and start for the Cleveland Indians. You'd be an idiot to do that unless you knew something about what it takes to be a professional ballplayer.
And it's the same with writing. It doesn't have to be years and years and years, like I took. You can shortcut it in certain ways.
But you shouldn't shortcut experience. You should get a number of jobs under your belt. You should deal with a number of clients. You should have real experience, not book-learned stuff, before you feel confident rising to the next level."
The Arc of a Successful Career
John Carlton has had an amazing journey to the top, but it wasn't without years in the trenches. He says, "All the lessons I learned were real world; and it was get slammed, figure it out, learn the lesson, go back, and do it right the next time — which puts me in a perfect position to teach other people how to do it."
And that's just what he's going to do at Bootcamp this year. He'll be sharing his insight into how you can experience the arc of a successful career and become the "adult in the room," creating killer copy.
Find out more about how you can see John at Bootcamp this year here. And if you want to hear his whole story, you can access our full interview by clicking on the link below.

The Professional Writers' Alliance
At last, a professional organization that caters to the needs of direct-response industry writers. Find out how membership can change the course of your career. Learn More »

Published: August 27, 2014