Using Long-Tail Keywords to Boost Your Traffic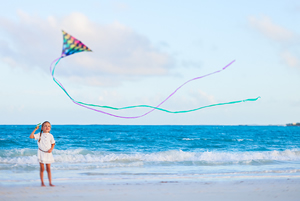 As search engines get more sophisticated, the techniques that work for Search Engine Optimization (SEO) shift and change.
In fact, the nature of inbound links and how search engines weigh them has changed dramatically in recent years.
How you should use keywords on your site is another thing that's changed quite a bit.
One thing that hasn't changed is that keyword research and placement is still one of the leading ways that search engines and real people alike figure out what a web page is about.
Head Keywords vs. Long-Tail Keywords
At its most basic, an effective SEO strategy starts with the search terms a user types into a search engine browser field. There are really two types of keywords: head keywords and long-tail keywords.
Head keywords include 1 or 2 generic keywords that have high monthly search volume. Usually, these keywords have plenty of web pages competing for search engine rankings, a fact that makes it very difficult, if not next to impossible, to make it onto the first page of search engine results.
Long-tail keywords are longer phrases of 3 or more words. While they often include a generic head term, the additional words in the keyphrase make it much more specific. Typically, the monthly search volume is much lower, but there is less competition. Much less.
And that means, it will be easier to get the attention of both the search engines and visitors.
Let's look at an example.
I have an information site designed to help people with depression. As I look for keyword opportunities, I find a generic keyword: depression treatment. This term has over 6,600 monthly searches and high competition. Currently, the big dogs like WebMD, Cleveland Clinic, and PsychCentral hold top positions for this term. Frankly, I don't want to compete with them and probably couldn't rank anyway without putting in a lot of sweat equity.
But if I dig a little deeper, I can find a nice, solid, long-tail keyword such as herbal remedies for depression. This term still has a respectable 720 monthly searches, but with the lower competition, it will be a lot easier to get on the first page of the search engine results.
The Benefits of Long-Tail Keywords
There are several benefits of using long-tail keywords instead of the more generic head words.
Narrow Niche Topic

As a writer, the more specific the topic, the easier you'll be able to develop content that is meaningful to your visitors. Depending on the interest of the searcher, depression treatment could mean all kinds of things. Are they looking for information about medications, treatment centers, therapists?

Conversely, herbal remedies for depression is very specific. As a writer, I know that they are looking specifically for herbal remedies to help them with depression. I could drill down even further to find specific long-tail herbal remedies such as ginseng for depression, ginko biloba and depression, or depression and St. John's Wort. In each case, by using long-tail keywords, I am able to give the visitor exactly what they are looking for … and I make it easier to find in the process.

Most Popular Search Method

According to research, 70% of website traffic comes from long-tail searches. As content marketing shifts to providing valuable information in a more natural way, the way people search is changing too. Instead of searching with generic terms and sifting through results, searchers are becoming more adept at using natural and specific long-tail terms in their search. This is because they have a high confidence level that they'll get the information they need.

Higher Conversion Rates

A visitor that uses long-tail keywords to find your content is typically further into the buying cycle. They have already done their research and gotten more specific about what they need. For instance, someone who searches for a Weber One Touch Black Grill is probably more ready to make that purchase than someone who searched simply for a Weber Grill. By using long-tail keywords, you are attracting visitors who are near the end of the buying cycle. These visitors are more likely to follow your prescribed call-to-action.

Less Competition/Lower Investment

By using solid 3-5 word phrases, you are going to capture some great (and free!) organic traffic. However, if you decide to give your SEO a boost by doing a Pay-Per-Click campaign, your Cost-Per-Click (CPC) will be lower, too. In other words, you'll get premium exposure on relevant keyword searches without the premium price tag.
Finding Great Long-Tail Keywords
There are many tools out there to find the strong long-tail phrases. Some you have to pay for. However, I prefer the free tools. Here's a look at some of my favorite approaches:
Site Analytics

By going to your site analytics account, you can see what search terms brought your visitor to your site. Oftentimes, they are not terms you are currently optimized for. So look through your search queries and find the terms that could be beneficial to bring into your SEO mix. If they are relevant, build targeted pages to capture some of that traffic.

Google Suggestions and Related Searches

Ever notice that when you enter your search term, you get other suggestions from Google? That is Google Suggest. They will suggest other terms to use that are close to what you are searching.

For related searches, simply go to the bottom of your search results page and you'll see a box that says "searches related to …" Both of these features give you insight into the long-tail phrases that people are actually using.

Internet Browsing

An ideal way to understand what your prospects are searching for is to browse forums, Yahoo! Answers, eHow, Twitter, LinkedIn Groups, and Amazon. What are your prospects saying? What questions are they asking? By doing a little investigative work, you can find trends that could lead to valuable phrases and effective content that will bring you traffic.

Google AdWords Keyword Planner

After you've done some research, you can plug all of your ideas into the Keyword Planner tool that Google provides. By using this tool, you will get a host of suggested keyword ideas. These ideas can be filtered by country, language, and date range. Once you've filtered it, Google will give you the average monthly searches for a particular term and the competition level.

One word of caution, the competition ranking doesn't reveal organic competition. It tells you how many people were bidding on that phrase for PPC campaigns.
How to Use Long-Tail Keywords
Now that you've found some great phrases, it's time to incorporate them into your SEO strategy. To do this effectively, you'll want to include the long-tail keyphrase in the following areas (in order of importance):
Page title (This appears at the top of the browser; it is not the headline.)
URL
H1 Tag
On Page Content
In-text link
Image tags
Site navigation
Meta description
One point about using them in the meta description, Google does not use this as a ranking factor anymore. However, they still highlight the keywords in the search results, so it makes your page stand out. So using them in your description is still a good idea.
Finally, don't "keyword stuff" — meaning don't use the exact keyword phrase over and over again. This is a big no-no. Instead, use different variations of the phrase in the items listed above. Most of all, keep it professional and natural. Always build pages with the visitor experience in mind.
There you have it! By using long-tail keywords, you can be more specific with your writing, increase traffic to your site, and boost conversion rates. A great strategy to incorporate into your SEO efforts.
This article, Using Long-Tail Keywords to Boost Your Traffic, was originally published by Wealthy Web Writer.

The Professional Writers' Alliance
At last, a professional organization that caters to the needs of direct-response industry writers. Find out how membership can change the course of your career. Learn More »

Published: August 27, 2014