19 Billion Reasons to Pay Attention to Social Media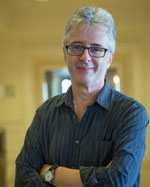 Hi, my name is Nick Usborne, and this is the first of five articles I'll be writing this week … all of them focused on the massive growth of social media.
In this, the first article, I want to give you a sense of just how important social media has become to doing business on the web.
In fact, social media will soon pretty much BECOME the web.
Billions of people around the world access services like Facebook, Twitter, Google+, YouTube, LinkedIn, Instagram and Pinterest every single day. And millions of companies use the same services to connect with their customers and drive online sales.
Social media is huge, and it's growing fast.
But, to get a real sense of how big a deal social media has become, consider this …
Something extraordinary happened in February of this year.
Facebook purchased a startup tech company that had developed just a single product – a mobile messaging app. The company, WhatsApp, had only 55 employees.
How much did Facebook pay for this small startup?
$19 BILLION in cash and stock.
Billion, not million.
To put that into context, American Airlines is worth less, at $12.3 billion. Harley Davidson is valued at $14.1 billion. Xerox is valued at $13.2 billion.
On the face of it, the price they paid for a single app seems insane. But, you have to remember that Mark Zuckerberg and his colleagues at Facebook are smart businesspeople. They have proved that time and again.
They see the way the wind is blowing. They predict there are billions upon billions in profits to be made from the growth of social media.
Time spent by people on traditional websites is losing ground to time spent on social media sites.
Time spent on desktop computers and laptops is losing ground to time spent on tablets and smartphones.
The industry is shifting, and it's growing at a phenomenal rate.
I'm talking about the online marketplace in its entirety here. This tectonic shift will impact not only every company doing business online, but also those who serve those companies … like freelance writers and copywriters.
This shift is bad news for freelancers who are fixed in their ways, or unwilling to adapt to fast-moving change.
And, it's excellent news for freelancers who recognize there's always money to be made by helping client companies keep up-to-speed within a fast-changing business environment.
In tomorrow's article, I'll look more closely at how companies in North America are responding to this shift from the old web to the new, social and mobile web. (Hint: They're not doing well, and desperately need help.)
In the meantime … if you're beginning to smell an opportunity here for your own freelance business … I recommend you spend some time today doing some research of your own.
Go to Google and start with searches for "growth of social media" and "growth of mobile web." Then work forward from there, until you feel you really understand what's going on. (Most freelancers don't.) In the comments section, please feel free to share what you found out so we can get a conversation going.
And please, stick with me this week. By the end of this series, you'll not only know more than most people about this opportunity, but you'll also have solid, how-to information on how to present yourself as a social media expert and land your first few clients.

How to Make Money as a Social Media Marketing Expert
Everything you need to know to become a social media marketing expert, as well as four different ways to make money using that expertise. Learn More »

Published: September 8, 2014