An Extra 100 Words in Just 10 Minutes …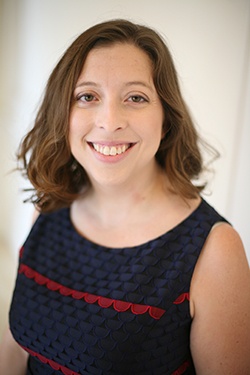 At AWAI, we often focus on the writing strategies and mindset you need to be a successful writer. Learning to finish projects quickly is definitely a key success factor – and it's not just about pure speed.
When you can finish work fast, you have more time to focus on polishing your work. You can make sure you're turning in your best quality while still hitting your deadlines.
So this week, I'll show you five fast and super-easy strategies to fill your blank pages.
Today's "trick" focuses on the ultimate writer skill … typing!
Now, I first learned to type way back in 1990, when my sixth-grade class got computers. Mr. Kay ensured I knew all the basics of touch typing, the technique that lets you get words on a page accurately without needing to look down at your fingers.
Little did I know how much I'd come to appreciate this skill!
When I started my professional writing career, I realized the faster I could type, the more work I could finish. That meant happier clients, faster paydays, and of course, more free time!
Suddenly, my typing speed was very, very important to me …
I started using online tutorials to consciously work on my touch-typing skills. It felt strange at first, but the end results were impressive.
While the average American types at a rate of 40 words per minute (WPM), my typing speed tops out at close to 100 WPM, with 98% accuracy.
It helps – a lot – especially when my workload is intense.
Plus, even small improvements can make a big difference. Add just one word per minute to your average, and that's an extra 60 words an hour.
Bump your average from 40 WPM to 50 WPM, and you'll whip out an extra 100 words in just 10 minutes.
But you may do even better …
Chris Bailey at A Year of Productivity says working on touch-typing skills can boost your speed by 50% to 100%.
And, he shared four free online typing tutorials you can try for yourself:
Typing Club: With 100 touch-type lessons to try, Typing Club really digs into the details of great typing.
Typing Web: Oh, it seems simple at first … but the exercises here will truly help you reform your skills.
Ratatype: This site has both general exercises and speed tests you can use to measure your progress.
Typeracer: I'm hooked on the competitive races here. They're just one-minute challenges against strangers, but I love testing my skills against real opponents!
Take a few minutes right now and try out some of these typing tutorials. Share your results in the comments. And, I encourage you to bookmark your site of choice and return to it often to work on your skills.
Tomorrow, I'll give you another quick tip to boost your personal production speed – and here's a hint … it's a fun but "chunky" strategy.

The Professional Writers' Alliance
At last, a professional organization that caters to the needs of direct-response industry writers. Find out how membership can change the course of your career. Learn More »

Published: September 29, 2014