Audio Interview:


How to Succeed Like Richard Armstrong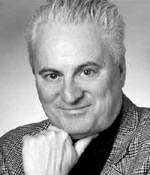 When copywriting legend Richard Armstrong started his career, he had no idea what it was.
His boss would say, "Richard, we're going to need copy for this. And we're going to need copy for that." And all he could think was, "Oh my god, I'm going to be standing at that photocopying machine forever."
Such was the beginning of Richard's incredible career as a copywriter. And despite his impressive resume and the countless awards under his belt, he remains humble, generous, and very funny.
AWAI recently had the opportunity to chat with Richard, who will be the Keynote speaker at this year's Bootcamp. He shared stories about how he got started, his experiences in different industries, and how specs opened many doors for him.
Here are five ways you can emulate Richard Armstrong's illustrious career.
Take a Chance
Richard compares his start in copy to JFK's becoming a war hero — completely accidental. However, his willingness to take a stab at writing set him on the path to where he is today.
"I got a job as, well, basically what used to be known as an office boy. I don't know if they use that term anymore. They probably say intern nowadays.
My job was really just to stand at the photocopying machine and stuff envelopes and run out and get coffee and sandwiches for the important people in the office and things like that.
One day, there was an account executive at this direct mail agency who had to write a direct mail letter. And he was pulling his hair out because he didn't know what to do or what to say or anything. He was just having writer's block, I guess you'd say.
And I said, 'Well, why don't you give me a try? I think I'm a pretty good writer.'
So he did and I wrote it and he liked it. And he showed it to his boss, and his boss liked it. They showed it to the client. The client liked it. They actually decided to mail it, and it worked reasonably well.
So the next thing you know, I was no longer an office boy. I was a copywriter. In fact, they made me their creative director."
Getting Your First Freelance Client
Richard worked for a while with his agency until they "let him go." Unsure of where to turn next, he got a surprising call that changed the trajectory of his career …
"A week or two after they fired me, they called me back and they said, 'Look, Richard, we didn't like the martinis. We didn't like your work habits. We didn't like you're on-time arrival record, but we always did like your copies. So what we're going to do is we'd like to pay on a per-piece basis for the copy that you write. And then, the rest of the day is your own, okay?'
And so I went, 'Yeah. It sounds pretty good to me, man.' Basically, my first client as a freelance copywriter was the company that had just fired me."
Copywriting for a Cause
Richard started out in the fundraising "niche" and worked there for a long time. And he highly recommends new copywriters consider doing the same.
"There are two reasons that it's a good area particularly for people who are just starting out.
One is that there is a lot of business out there, I mean a lot. If you think of all the nonprofit organizations that there are in this country and how many of them are doing direct-mail fundraising, it's just tens of thousands of potential clients for you.
The other thing is that there are relatively few really, really great copywriters who are chasing that business. And the reason there are relatively few is because it doesn't pay quite as well as the commercial end of the business."
Sounds like a great opportunity for you to get in, develop a portfolio, and potentially change the world.
Will You Get Stuck in Your Niche?
Eventually, Richard wanted to transition from the fundraising industry into publishing — the "place to be" at the time. While he had a little trouble starting out, ultimately his experience and persistence won out.
"You do get pigeonholed [in a niche] to a certain extent, but I mean everything is surmountable. I mean I think there's some expression to the effect that human beings can build a wall. Then human beings can get over that wall. There's always a way out of it.
I would write to clients that I really wanted and I would say, 'Look, I've been mostly a fundraising copywriter up till now, but I think I have some good ideas of what I can do for your magazine promotion.'
And I'd show them some headlines that I thought of. Then I might write a little piece of copy, the kind of the opening of a letter, and that sort of thing. And I'd say, 'Let's talk about it.' And 99 times out of 100, they were very open to that."
The Power of the Spec
Richard is a firm believer in taking on spec assignments. He believes there is no better way to break into your ideal industry.
"I really do believe in writing on spec. There are some gurus or experts who say that you should not do it because it puts you in a somewhat subservient position or something like that. But I really don't agree with that.
I believe it's kind of like getting a book proposal. You give the client, or the publisher in terms of a book proposal, you give them a little taste of what you can do. You may not write the entire darn thing, but you give them a little flavor of it. And all you're really trying to do is get a meeting with them and get an actual assignment.
The next thing you know, once you got [a control], all you have to do is contact the others and say, 'Hey, I just got this control for Smithsonian Magazine. Maybe you'd like to hire me.' It really becomes quite easy at that point."
A Great Time to Be a Writer
Richard firmly believes that copywriters are coming into this business at a very good time. There are countless opportunities for success.
In his Keynote speech, he will be covering how to take advantage of that. You'll discover how to make your copy resonate with your audience, the underlying secret of what motivates our society to buy, and what customers are saying about themselves when they make a purchase. Not to mention many other valuable topics.
If you'd like to hear more Richard's amazing stories from his career, the full recording of our interview is below.

The Professional Writers' Alliance
At last, a professional organization that caters to the needs of direct-response industry writers. Find out how membership can change the course of your career. Learn More »

Published: September 11, 2014