What's Your Personal USP?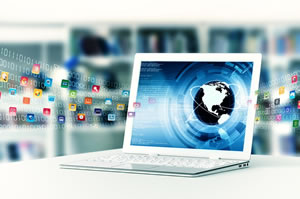 As an AWAI member, you have a huge advantage over other copywriters. You get the best training in the business on identifying your product's USP – its Unique Selling Proposition.
You've learned – or are about to learn – how a strong USP sets your product apart from the pack and triggers your prospect's desire for that product.
You've also discovered what happens to a product without a USP. It quickly becomes just another forgettable item among the thousands your prospect is offered every day. That's why your product's USP is so important.
It's also why your personal USP is so crucial …
When you're marketing yourself to potential clients, your personal USP sets you apart from other copywriters. It gives those potential clients the reason they should hire you.
But here's a funny thing … in spite of their skill at finding a product's USP, many AWAI members struggle to identify their own. For example, in the Circle of Success Intensives I lead, I often hear folks describe their USP in terms like this: "I write B2B copy that increases sales and leads."
That's direct and fairly clear. But it's more of an elevator speech than a USP. If you use a USP like this, the person you're speaking to learns more or less what you do and who you do it for.
But it doesn't set you apart from every other B2B copywriter … and it doesn't offer a compelling reason to hire you instead of your competition.
And those are exactly the two crucial points of your USP …
First, your USP must set you apart from your competition. Then, it has to give your prospects a compelling reason to hire you specifically. Those potential clients have to see hiring you over everyone else as a benefit.
So, why would folks good at spotting a product's USP have trouble finding their own?
Part of it seems to be that "unique" has lost its meaning for most people. Everything today is "unique," "more unique," or "one of the most unique" this or that.
But "unique" means it's unlike everything else. AWAI has trained you to see the true uniqueness in the products you write about. But some folks don't seem to carry the idea over to themselves.
In my COS groups, most of the folks who have trouble creating their USP can identify – but fail to recognize – the aspects of their background, experience, etc. that really set them apart.
Once you've established a reputation, your USP may not be so critical to your success. But, when you're new, how else do you answer when someone asks, "Why should I hire you?"
As a new copywriter, you need an edge to convince most prospects to risk their money on you. That edge may be something in your education, experience, or focus. If you explore every aspect of your background, you can find that edge.
Seeing the personal USP in action …
Li Vasquez-Noone has a strong USP. She writes for the real estate service industry. When someone in her niche asks why they should hire her, she can say she's a trained copywriter … and she holds a real estate license. Chances are slim they'll run into another writer with those qualifications.
Susan Nickerson writes for the health industry … and she's also a chiropractor. If you're a marketer selling an alternative-health product, Susan's background makes her a great choice to write your copy.
Bob Bly writes quite a bit for tech and industrial companies. At this point, he can work off his reputation. But his engineering degree and background certainly gave him a big advantage when he was starting out. (It doesn't hurt his business today, either.)
Jay White specializes in autoresponders. Steve Coombes focuses on the survivalist market. And Gary Hennerberg is the go-to guy when it comes to turning statistics into sales gold.
Each of these successful copywriters has identified something unique about themselves that benefits their prospects.
When you do the same, you'll be that much closer to your own success story.

The Professional Writers' Alliance
At last, a professional organization that caters to the needs of direct-response industry writers. Find out how membership can change the course of your career. Learn More »

Published: September 8, 2014