Why it's Good to be a "Chunky" Writer …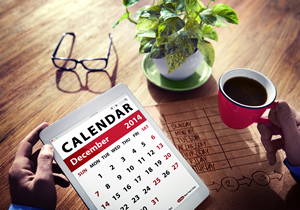 Welcome to your second day as a faster, more productive writer.
Yesterday, I showed you how to get more done by improving your typing skills. And today, I'll show you how to reclaim up to 40% of your productive power each day, just by becoming a more "chunky" writer.
Getting chunky, you see, is a very special kind of task organization. It's super-simple, but productivity experts from Tony Robbins to Tim Ferris all swear by it as an easy "brain hack" that helps you get more done in less time.
Here's how it works:
Instead of making your to-do list and then attacking it from top to bottom, you divide your tasks into similar categories, or chunks.
One chunk, for example, might be household tasks. Doing laundry, washing the dishes, and making lunch would all go here.
Another chunk could be pre-writing tasks, like researching for key facts for a promo or outlining a new project.
A third chunk might be client-management work – sending out prospecting emails, meeting with an existing client, or following up on invoices.
You get the idea. And here's why it works …
By grouping similar tasks together, your brain can focus on one kind of thing at a time. This helps you eliminate the mental downtime that strikes when you're jumping between multiple tasks.
You see, psychologists have pinpointed that switching between kinds of tasks causes you to lose up to 40% of your productive power throughout the day. That's a huge waste – and one you can easily avoid.
So, give "chunking" a try right now. Bring out your to-do list and look for activities that could be grouped together. Once you've identified your personal chunks, pick a chunk and go to work.
Let me know in the comments how this new way of focusing works for you. And then tomorrow, I'll show you how to boost the power of chunking even more by adding tomatoes to the mix …

The Professional Writers' Alliance
At last, a professional organization that caters to the needs of direct-response industry writers. Find out how membership can change the course of your career. Learn More »

Published: September 30, 2014