Your Knowledge is More Valuable Than You Think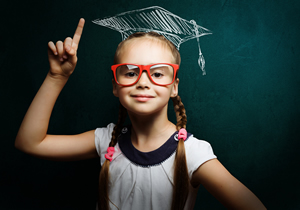 My soon-to-be in-laws, Sue and Billy, spend their summers living on a 30-year-old sailboat. Whenever I travel with them, I discover new things about sailing.
They taught me how to raise an anchor, the proper vernacular for "left" and "right," and even showed me the ropes (literally).
But it wasn't until our most recent outing that I realized the true value of their knowledge. We were dealing with extremely choppy water, and it was a little hairy getting from one side of the coast to another. But they weren't worried – they had faced that before.
Without a hitch, they maneuvered us through the waters to the safe area on the other side using a strategy they've developed through necessity.
You see, they offer a more unique education than you'd get in a school setting. It's real-world, in-the-trenches knowledge developed through trial-and-error. And, if they shared that knowledge, other hopeful sailors could tackle those situations with the same confidence they did.
I bet you have a subject you know a lot about, whether through experience or just having an interest in it, as well. And you're probably the go-to person in your group of friends, family, and colleagues for questions about it.
Here's the great news … there are people out there willing to pay for that information.
Earlier this year, I wrote a little bit about mining your experiences and education to create quality content. And that's certainly a quick and fun way to make a living as a writer.
However, you can take your knowledge a level further and create full-fledged information products people can buy.
You've probably read a few info products before … time management books, courses on how to tackle debt, or even how to improve your golf game. They're documents and videos that teach you a new skill, help improve your life, or show you how to overcome an obstacle.
The beauty of most info products is they're inexpensive to produce. For an eBook or report, all you need is a good word-processing program and perhaps a little graphic design outsourcing for the cover. They're very simple to create – you put in the work once, and then you're finished.
And, since you publish and market it yourself, you get to keep 100% of the profits!
All you need to do is organize your knowledge in a simple, easy-to-digest way so people can go through at their own pace and achieve the results they're hoping for. And, it doesn't matter if your topic is original or unique … because your perspective and experience are!
Once you've written it, all you have to do is format it, get it on the web, and let your target audience know about it. And, with that, you can reap the huge rewards for your efforts, such as:
A steady, passive income from selling it to your target market
More writing clients from increasing your visibility
Higher fees on future projects with your newfound authority
For your action step today, start to brainstorm subjects you know a lot about. A great way to uncover your strongest focus is to ask your family and friends – "If you could pick my brain about one topic, what would you choose?"
You might be surprised by the responses! If you're feeling daring, share them in the comments section. I'd be thrilled to hear from you.
Tomorrow, I'll show you how to increase your fan base and generate customers who will buy from you again and again.

Dan Kennedy's Writing for Info-Marketers Training and Certification Program
Copywriting-great Dan Kennedy is ready to take you under his wing, to show you where to find the best clients and to train you to write results-getting copy that will keep those clients coming back. Learn More »

Published: September 22, 2014