A Newcomer Takes Home a Bootcamp Spec Challenge Award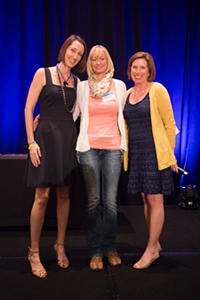 It was quite a shock for AWAI member Valerie Swiderski when she heard her name called as winner of one of the Spec Challenges at the recent FastTrack to Copywriting Success Bootcamp and Job Fair.
"I was lucky to have my husband there with me during the awards ceremony. He was sitting with his back to the screen, but when he saw the look on my face after they posted the first winner, he asked 'Is it yours?' All I could do was nod my head yes."
Valerie credits the support of her husband as well as hard work and determination, as critical factors in her win. She submitted a headline and lead for a promotion for The Accelerated Program for Six-Figure Copywriting, which she had just completed herself about a month before Bootcamp.
"Once I had my big idea and headline, I just started writing from the heart. I remembered how I felt when I first read 'Can You Write a Letter Like This One?' and I just channeled those feelings. I used my reasons for wanting this lifestyle and put my spin on it."
At this point, the AWAI team and Valerie will peer-review her promo head and lead and work towards creating a full-length promotion. If it's mailed to the AWAI list, she will receive a $500 fee … on top of the $1,000 she was awarded as a Spec Challenge winner.
Valerie, who works full-time as a police officer, had previously been doing some travel writing after completing The Ultimate Travel Writer's Program after joining AWAI 18 months ago. Travel continues to be a niche she will focus on, as well as alternative health and fitness, although she's open to different industries, as well, if opportunities come up.
"I am ready to move forward with the writer's life and look forward to learning as much as I can," says Valerie.
With that attitude, big things are in your future. Best of luck, Valerie, and we look forward to working with you.
Your "95% Advantage": Turn Your Writing Into a Second Income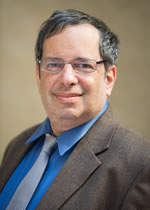 "Online information publishing should be every freelance copywriter's second business." – Bob Bly, the man McGraw-Hill calls "America's Top Copywriter."
It's true! You can generate an extra $50,000+ per year writing for yourself. As a copywriter, you already have an instant advantage (over 95% of other people). Plus, now for the first time, you can have Bob walk you through every single step of how to do it.
Click here to discover your "95% advantage" today!
Published: October 29, 2014