Congratulations to AWAI's 2014 $10K Challenge Winner!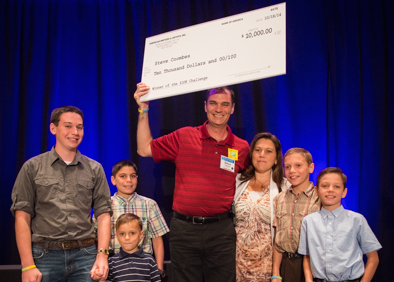 Every year at the FastTrack to Copywriting Success Bootcamp and Job Fair, AWAI recognizes the member who submitted the best performing copy throughout the year as part of the $10K Challenge.
And the 2014 winner is … Steve Coombes.
"Earning recognition as a $10K Challenge Winner is truly special for me," says Steve. "Joining the ranks of the successful copywriters who have walked the stage to accept this award in previous years — including my mentors Joshua Boswell and Pam Foster, who offered so much valuable advice to me when I was first getting started — is a huge moment in my copywriting career."
Steve wrote a sales letter for the launch of the new Essential Templates program. Although he's been a copywriter for seven years, this was his first promo for AWAI.
Steve specializes in copy for the natural health, emergency preparedness, and survival niches. Recently he's started public speaking and book writing, both of which help build credibility for his copywriting business. He's also taught up-and-coming copywriters through AWAI's Circle of Success program.
Steve is a member of Circle of Success as well.
Steve explains, "In all sincerity, I wouldn't HAVE a copywriting career without Circle of Success. It was Circle of Success that allowed me, as a nearly broke IT guy working from a cubicle, to learn the finer points of copywriting and attend my first Bootcamp in 2007.
"It was there I met Joshua, Pam, and many others who remain an important part of my life today. It was there I won my first major work through a spec assignment. And it was there I recognized that, 'Yes, I really CAN do this copywriting thing!'"
Congratulations, Steve! Great work on the sales letter and best of luck with your other projects.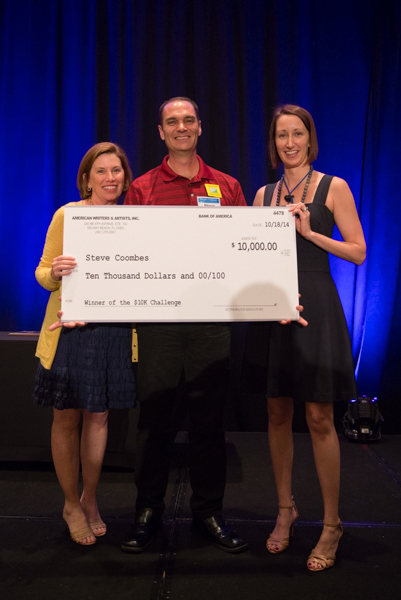 You can check out Steve's freelance site here: preparedcopy.com.
If you're interested in taking part in the next $10K Challenge, you can get started right now. The challenge is open to any active AWAI member who submits a headline and lead for any of AWAI's 60+ programs and resources. If the AWAI marketing team likes what they see, you go through peer-review to develop your idea and then write the full letter, which is tested by being sent out to AWAI subscribers.
Those who write successful test letters are eligible for the $10K prize … with the winner being announced at AWAI's annual FastTarack to Copywriting Success Bootcamp and Job Fair. You can find out more about the $10K Challenge here.
And to learn more about Steve and his success, check out his story here.

The Professional Writers' Alliance
At last, a professional organization that caters to the needs of direct-response industry writers. Find out how membership can change the course of your career. Learn More »

Published: October 22, 2014