Creating the Central Image of Your Freelance Business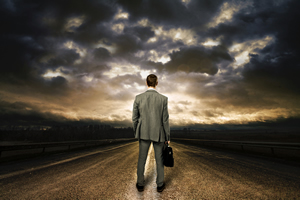 Christina Gillick here.
This week we're talking about the different pieces of your freelance career and how they fit together like the pieces of a jigsaw puzzle …
Monday we compared the basic skills of persuasive writing to the corner pieces of a puzzle.
Yesterday we talked about the sides of your puzzle and how your niche or specialty can help you define those edges.
Today, let's talk about the middle section …
Think back to the puzzles you've seen or completed … most of them have a central image that ties the whole thing together.
So, what is the middle of your writer's life puzzle?
I think it's your freelance website!
After all, your website is the center of your business. It's where potential clients will go to learn more about you. And, it's the place you'll point back to as you begin to network.
If you're feeling overwhelmed by the thought of creating your website, you might be making it more difficult than it has to be.
While some jigsaw puzzle fans enjoy the challenge of hiding the cover of the box from view while working the puzzle, there's an easier way …
And I promise you it's not cheating!
Go ahead – look at the box.
Just like a puzzle is easier to put together if you see the completed picture on the box cover, your website will be easier to build if you know what it should look like.
That's why today's action step is to visit a few freelance websites – here's a link to get you started.
Spend a few minutes surfing around and making notes about the elements you like and don't like.
Keep in mind these sites weren't built overnight. Just like completing a jigsaw puzzle, your freelance website is a gradual process.
As the central image of a puzzle starts to take shape as you add more pieces, so will your website. (I know because I'm still growing my own freelance website – one piece at a time.)
When you're ready to move beyond looking at the box cover – and onto building the middle of your own picture – you can find the next pieces explained in this article: "How to Plan Out Your Freelance Website Content in Under an Hour."
You don't have to do everything in one day. Five minutes here and there, working on your puzzle as you have time, will eventually give you a clear picture of your own personal writer's life.
If you have any questions during this process, be sure to post in the comments.
Tune in tomorrow, because I'll explain how to make your writer's life puzzle more complete by working on the sections between the center and the edges.

The Professional Writers' Alliance
At last, a professional organization that caters to the needs of direct-response industry writers. Find out how membership can change the course of your career. Learn More »

Published: October 22, 2014