Audio Interview:


How Will Newman Went from Copy Assistant to Master Instructor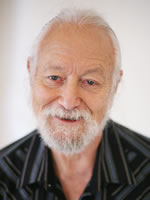 Will Newman's first exposure to the copywriting world was getting scooped up as an assistant in LA after posting ads around his community in Oakland, California. His job was drafting sales pieces for his boss, a master copywriter, who "bled all over" his work (that means lots of corrections!).
However, even with that incredible experience, he still felt he didn't have a strong grasp of the basics. So, he decided to take a stab at AWAI's Accelerated Course.
Will says, "All of a sudden, from my standpoint, everything that my mentor had been trying to teach me by beating up my copy and by example was laid out in front of me in this program."
Today, Will is a master Circle of Success (COS) instructor and editor of The Golden Thread, as well as a highly sought-after copywriter. And he's continued to work with many esteemed leaders in the industry, such as Bob Bly, Mark Ford, and Don Mahoney.
AWAI recently had the privilege of speaking with Will about his studies in copywriting and what he's discovered along his freelance journey. He shared his tips on transitioning from a good writer to great one, developing killer headlines, and the "hardest lesson" he's ever had to face.
What Is the Best Way to Become a Great Copywriter?
According to Will, this is one of the most frequently asked questions in COS. For him, once you've studied the fundamentals of writing copy, there is only one way to improve.
"You throw yourself out there," He says. "You find clients, you work for different types of clients, you write copy, you get it back from clients.
You have to write. If you don't write, you can take all the programs you want, you can go to all the conferences you want, but if you don't write, you're not really honing your craft. And the nice thing about that is that generally the more you write the easier it gets."
The Secret to Good Research
The foundation of great copy is taking the time to do great research. It can make or break your piece. However, there are a few things to consider while doing it.
"Do I hire professional researchers? I don't," Will says. "I tried something like that earlier.
But what I found out in researching products and just in general in research, is that I might be looking for X. And in the process of looking for X, I find Y and Z and a whole bunch of other stuff.
So, the first part of that is, I don't limit — I do my best not to limit — what I'm looking for as I just pull in just as much as I can. And in that process, things pop out. Things really do. They make themselves known that this might be the best direction to go with this … really just letting the few glimmering parts come out so that you can start working on those."
The Surprising Key to Writing Compelling Copy
Most copywriting courses and experts teach that the most important thing to consider when writing copy is your reader. And they are absolutely right.
However, there is another element many people overlook that Will finds to be vital to the success of his copy.
He explains, "I think the most important aspect of this has nothing to do with the prospect, but has to do with you, the copywriter. I no longer write about a product about which I do not believe. I have to believe in the product.
And if I do a good job of research and writing by the end of the time I have written it, I want to buy it.
So, if you start out with the idea, 'this is something I'm interested in, this is something that I might want to buy', what happens is you then become one of the prospects. So you have that basis to start."
Going the Extra Mile
While the key to successful copy is believing in what you're selling and then pretending you are the prospect, there's still another step you have to take to take your copy from good to fantastic.
Will continues, "Your prospect is more than who you are. If you're doing an alternative health product about joint care, you go on to an Internet site that has a discussion around arthritis and joint care, and see what people are talking about.
You have to open yourself up to real people. That's how you find out who your prospect is. Buy them breakfast or lunch and sit and talk to them. Not about the product, but just things in general.
Maybe it's a woman, and you go like, 'I know you used to like to make quilts. Do you still quilt?' And you find out 'No, I can't quilt anymore, because my hands are too stiff.'"
The "Hardest Lesson" of All
Believe it or not, the hardest copywriting lesson for Will had nothing to do with finding clients, doing research, or creating blockbuster controls. It was having too much of a good thing.
He says, "You are presented with a product, it's got numerous benefits and numerous parts to it, and you do a lot of research, you want to talk about it. You get excited by the product, and there's so much there that you want to convey to your reader. So you want to put it all in.
The hardest thing for me to learn — and one of the hardest I see from the neophyte copywriters I start with and even some of the older ones — is you don't have to give it all. You don't have to tell it all. The one core strong idea, one major benefit, is really all you need for headline and lead. Then you can build on that."
Helping You Achieve Your Dreams
Will loves to teach and is darn good at it. In fact, one of the things he looks forward to most at Bootcamp every year is giving presentations for both COS and the general crowd.
However, his all-time favorite thing to do is meet aspiring copywriters. And this fall could be your chance to meet him personally.
Will is going to be giving a huge presentation this year on creating powerful headlines. They are single-handedly the most important element of a sales letter, and he'll be sharing the secrets to making them grab your readers' attention every time.
You'll get powerful insight like the first steps every copywriter must take before writing a single word … how to make headlines seem effortless … and the best method for picking the "right" one.
Learn more about Bootcamp here.
And to listen to the full interview, click on the link below.

The Professional Writers' Alliance
At last, a professional organization that caters to the needs of direct-response industry writers. Find out how membership can change the course of your career. Learn More »

Published: October 9, 2014