Grabbing the Attention of Potential Clients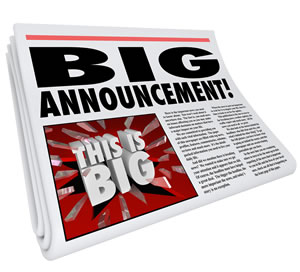 These days, there are a lot of people who want to grab the attention of your potential clients …
In addition to other web writers, there are service providers (like web designers, consultants, credit card processers, credit lenders, and more) trying to capture that same attention.
But, don't let that worry you — there's more than enough work to go around. All you need to do is grab the attention of a few people who could turn into paying clients. (It's easier than you might think.)
Here are some strategies you can use:
Getting Attention vs. Demanding Attention
When it comes to making clients aware of your services (also known as marketing yourself as a web writer), there are two guaranteed ways to get attention:
Go to your potential clients.
Have your potential clients come to you.
Let's talk about each one …
Going Directly to Potential Clients for Attention
When it comes to getting clients, you can actually go out and put yourself in front of them.
The best place for this is likely job boards where clients are specifically requesting help. In 33+ Paid Web Writing Opportunities, I highlighted six different job boards that are consistently posting new jobs. Be sure to check those out.
Beyond job boards, you can reach out directly to clients via their website, email, or phone. Often you can get their attention simply by contacting them to ask if they ever hire freelance writers. (Also, see the example email below.)
If you choose to go this route, avoid blending into other marketing messages by:
Writing unique and personalized emails or phone scripts.
If you're going to take the time to personally reach out to a potential client, don't waste the effort by sending them a generic, copied and pasted email.
Most potential clients will simply hit "delete."
Instead, craft a personal one-of-a-kind message specifically designed to get their attention.
Remember, an effective, attention-grabbing email subject line is vital to getting your email opened.
Omitting the words, "you're doing it wrong."
No matter who you're reaching out to or why, telling a potential client that their method is wrong is a fast way to be ignored.
First of all, no one wants to be "wrong" … even if they are. You're much better off suggesting that you have a few ideas for improvements.
Also, what if they personally created the thing you're bashing?
For instance, if you tell them their website looks like it was made by a 5-year-old using Paint, they could immediately take offense.
Maybe they personally built the site with their own style in mind … Uh-oh.
Additionally, if you criticize something they've already tested, you'll lose credibility in their eyes. Then, any attention you do get is likely to be negative.
Instead, start your communications by complimenting them. Even if their website is a marketing nightmare, there's likely to be something you can praise. (If not, you may find that they are difficult to work with or stuck in their ways.)
After you grab their attention and compliment something about their website or marketing, give them a reason to follow up with you.
You don't want to give them all your ideas immediately, but suggesting a few tips for improvement will show you know what you're talking about and make them eager to learn more.
Here is an example email you might send to a potential client:
Dear Amy,

I found your website by doing a Google search for "alternative uses for olive oil."

I have to say I'm impressed with the work you've done — and congratulations on your search engine rank!

I'm a professional web writer who specializes in generating leads and increasing conversion rates.

I'm curious — is your website as effective as you'd like?

If not, I have several ideas that could be easily implemented and likely bring you more sales.

For instance, testing the background color of your opt-in form could actually double opt-ins. Here's a study where someone in your industry did exactly that: <link>

If you'd like to set up a time to chat, email me back. Of course, the first call is 100% free and I promise to make it worth your time.

All the best,

Christina Gillick
(Don't forget to include your professional email signature with a link back to your own website.)
This article, Grabbing the Attention of Potential Clients, was originally published by Wealthy Web Writer.

The Professional Writers' Alliance
At last, a professional organization that caters to the needs of direct-response industry writers. Find out how membership can change the course of your career. Learn More »

Published: October 29, 2014