Audio Interview:


How a Book Can Transform Your Business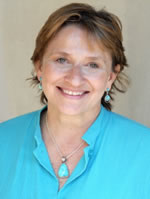 Donna Baier Stein is known for many accomplishments, not the least of which is developing the first copywriting seminar for the Direct Marketing Association (DMA), the largest organization for direct marketing on the planet.
And over the course of 20 years, she went on to develop their advanced copywriting program, online course, and in-person course. If you've studied with them, you've studied from Donna.
On top of that, she's an award-winning author with countless published short stories, works of fiction, and poetry collections. She's also written blockbuster controls for many major companies, like Time magazine and The Nature Conservancy. And in 2013, she was recognized as AWAI's Copywriter of the Year.
Donna is a passionate and dedicated writer, and her impressive feats show it.
Recently, AWAI was lucky enough to have a chat with her about her career. Specifically, she talked about her transition into freelancing and how she went on to write and publish so many books in different genres. And she shares how any writer, no matter what their experience, can benefit from writing a book of their own.
Here are five valuable tips from Donna on the writing process, and putting yourself out there to generate clients.
Get More Clients in Your Business
Donna is not the type to go out and sell herself, necessarily. Yet, she's rarely struggled to get clients.
How does she do it? By staying involved in organizations, giving presentations, and keeping herself visible to potential clients in a way that suits her personality.
And, of course, by publishing books.
Donna says, "I've been really fortunate that I did not have to do a lot of searching [for clients] although I did have the good luck to be asked to give seminars for the Direct Marketing Association about how — oh gosh and I did [that] for 20 years for DMA.
I was very active with the Direct Marketing Association of Washington when I lived down there. I was very active with the New England Direct Marketing Association when I was in Boston. And now I'm a member of the New York Direct Marketing Club."
Fiction Writing Influences Copywriting
Donna believes the two styles of writing are symbiotic. And, if you are passionate about writing stories, don't be afraid to let people know.
She explains, "I used to be embarrassed and not tell copywriting clients that I also wrote fiction and poetry and not tell fiction writers and poets that I wrote direct mail copy. And now I know not to keep that barrier up. I think they help each other a lot.
The more you write anything, the better you get, and the more you're able to hear the music of the writing and know the importance of getting attention quickly.
Whether you're a fiction writer or a copywriter, you have to not only get your reader's attention but hold your reader's attention and in both genres you do that by keeping the narrative pace, spelling correctly, and cutting out unnecessary words.
It's that need to keep a story going that keeps your reader with you. And that applies to both copy that's used to sell something and literature that's used to engage someone in fiction."
Writing a Book Will Improve Your Business
Of course, you don't have to write fiction to find success. Writing a book related to your "niche" as a freelancer can elevate your business to a whole new level.
In fact, a book can be just the thing to establish yourself as an authority and command higher fees as a writer.
"[Writing a book] gets your name out there," Donna says. "It adds to your credibility. It's something that you put on your resume and share with potential clients. If it's non-fiction, certainly if it's about direct marketing or copywriting, those things all add to your credibility as a copywriter and they just expand your network."
Experience Doesn't Matter
Believe it or not, you can write a book even if you are new to writing. As long as you are willing to put in the time, you will discover so much throughout the process, it will be worth the effort.
That's why Donna wholeheartedly supports every writer taking a stab at it. No matter how long it takes.
Donna continues, "[Writing a book] expands your expertise because you learn about the topic you're writing about as you write. So I don't see any downside at all, you know, other than taking time. If you really want to do it, that's what you have to do."
Why Now Is the Best Time to Start
It used to be very difficult to get a book published. Authors were limited to the traditional agency route, querying publishers, hoping to get picked up by someone. And then relying on them solely to market their work.
Nowadays there are many options for writers to get their work out there, putting the power in your hands to create success.
Donna says, "I think it's a very exciting time for people who want to be authors and who want to have a published book because there are so many options. Self-publishing; small presses; traditional, great New York City publishers.
You as the author can have so much control over promoting and marketing your book by building an author platform or website using social media, blog talk interviews, etc. There are all kinds of things that you can do on your own that authors in the past have depended on their big publishers to do for them."
Become a Published Author Faster than Ever
Many writers dream of having their book published, seeing it on the shelf at a bookstore (or on Amazon.com), and having it read by countless fans. Yet, they have no idea how to get there.
Donna is coming to Bootcamp this fall to show you how.
In her presentation Today's Best Practices for Writing, Publishing and Selling Your Book, she'll cover every step from desire to completion. You'll get insider secrets like how to silence your inner critic (a real pain when trying to write long-form), querying an agent (so you get paid before you finish writing), and developing an audience.
If you want to hear her whole story, you can access our full interview by clicking on the link below.

The Professional Writers' Alliance
At last, a professional organization that caters to the needs of direct-response industry writers. Find out how membership can change the course of your career. Learn More »

Published: October 9, 2014