Audio Interview:


How "Niching" Transformed Pam Foster's Career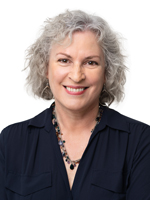 Pam Foster, AWAI's resident niche expert, recognized the value of niching early in her career. Though deciding which was right for her wasn't easy …
"When I made the leap from Corporate America," says Pam, "I was trying to figure out 'how do I establish a freelance business?' I started my first business as a financial writer but then I quickly just changed it to a B2B business … then after that, I decided to really focus on web content.
But I realized I still don't know who I'm marketing myself to because it's too broad. I mean, the system can be used by any company, so I was still stuck. It just wasn't focused enough.
Then one day in 2009, I was going – you know, the last seven years of my corporate world I worked in the pet and veterinary industry and I love that industry. So duh, why am I not going after that industry with a real strong focus?"
Today, she enjoys a hugely successful career in the pet industry. And she wouldn't trade it for the world.
We spoke with Pam recently about her start in freelancing, how she found her footing, and where her experiences have brought her today. And she shared many stories on how niching made a difference in her life and career.
Here are a few strategies on how you can choose the right niche for your business, and how it can transform your career faster than ever.
Overcoming "Decision Paralysis"
Pam took a stab at two different niches before she settled on copywriting for the pet industry.
While they weren't a perfect match, they each taught her a lot about what works and what doesn't. And she still gets projects from them to this day.
Pam explains, "Let's say you're torn between two niche markets and you just want to do both and you love them both. I would say, that's kind of like having one foot on the dock and one foot in the boat and the boat's starting to coast away from the dock.
You have to decide. 'Am I going to stay on the dock and go for this, or am I going to jump in the boat and go for that?'
I think the thing is to not panic and think that if you decide on something now to try, that you're locked into that niche for the rest of your life because you don't have to do that. If you love it and you keep the momentum going, you're just simply going to grow. There's no question.
If you decide you don't love it, you will not have wasted that time learning that lesson and learning about marketing your styles, and you can just transfer it to another niche."
Get Started Quickly
All you need to get started in your niche is to find an industry you like and focus on it. And thanks to modern technology, you can get up and running in a very short amount of time.
"[When I got started] I established PetCopywriter.com," says Pam. "Positioning myself as the pet copywriter in my website, in my logo, everything; it was authentic because that's my background. I didn't have to kind of fake it or pretend.
I could talk about the pet industry all day long and I often do.
Today with WordPress and everything, it's so easy to set up a simple website, I mean, just site pages, establish your position, start talking with clients in that industry, start connecting with people in LinkedIn."
Become a Magnet for Clients
Choosing a niche makes getting clients simpler. You can focus your marketing efforts on one industry, making it easy for your ideal clients to find you.
Pam says, "My main focus 100% of the time when I'm marketing myself or writing blogs or doing anything to bring in new business is the pet copywriting because that is super niche focused and pet industry companies find me.
I have background in that field so I understand the customers that companies are trying to reach. I understand the jargon and the industry players and even the publishers and the trade shows and all that stuff.
It just made it suddenly easy for me to talk about my background and what I could offer in a way that clients would know, 'oh my gosh, she is one of us. She is in this industry. She knows our challenges and all of that. So we'd rather work with her than someone that we would have to train to understand how to communicate with veterinary practices.'
Between knowing the industry really, really well and then having a network of people I could talk to or at least link to and link in and get going with the momentum, those two things were huge."
Get Paid More for Your Time
Because you work in a niche, you're able to focus your time becoming an expert in it. You require less research time for each project, earning bigger profits with far less effort.
Pam continues, "The thing that I keep trying to explain to people is that if you are seen as an ally to the client, if they see that you get their industry, they're going to be happy to pay you more because the learning curve is shorter, they don't have to train you on the field.
Your knowledge of that market is worth gold to them because they don't have to work with someone that goes, 'So what is it you do?'
You [also] become more efficient. If you're billing by the project like, let's say, you charge $400 per web page, and if you're in one niche industry or field, let's just say computer software for the medical world, you don't have to learn about each business and spend hours getting up to speed on that. So your hourly billable rate actually gets better and better."
The Dream Life and Giving Back
Pam now works full-time with an organization she absolutely loves. But that doesn't deter her from taking on freelance work when it comes along.
In fact, she uses the opportunity to help other copywriters get started.
"Through my networking and my momentum in the pet industry, there was an opportunity to join an association in the veterinary world that has a great reputation. It's a wonderful organization and I couldn't refuse a full-time job with them. And they know that I still do some freelance on the side, but I keep getting requests for work.
Now I have a referral network. So, I have sought out specifically copywriters that also work in the pet industry or have some background in that, and I farm the work out to them and everybody wins.
I don't have to work more. I don't have to work around the clock. I still get to do a wide variety of things and then I also get to farm out work to other writers who are freelancers who are thrilled to have it. And the client's happy, I'm happy, they're happy; and it all works really, really well."
The Riches Are in the Niches
If you want to take your career as a writer to the next level, the fastest way is by choosing a niche. Focusing your efforts will bring you higher value clients, allow you to command heftier fees, and position you as the "go-to" in your field.
Pam Foster will be teaming up with copy legend Bob Bly at Bootcamp this year to give a special presentation on niching and finding clients. Pam will show you the best strategies for choosing your niche, and Bob will show you how to attract businesses in that field and "hook" them into becoming clients.
If you want to hear more insight about how niching can transform your career, you can listen to our full interview below.
In 2017, Pam sold PetCopywriter.com to another copywriter, Dr. Tammy Powell.

The Professional Writers' Alliance
At last, a professional organization that caters to the needs of direct-response industry writers. Find out how membership can change the course of your career. Learn More »

Published: October 2, 2014