Audio Interview:


How to Become One of the Greats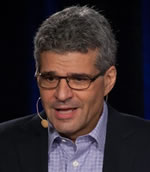 Brian Kurtz
In high school, Brian Kurtz was voted "most likely to become a list manager." Little did he know he would become Executive Vice President of Boardroom, one of the most successful publishers around.
Brian says, "I learned direct marketing kind of from the audience side. That's kind of where I cut my teeth in terms of selling, being a list guy in the direct mail world.
I [went] from list manager to associate marketing director to marketing director to executive vice president of marketing. I kind of grew up with the best copywriters in the world, because Boardroom always understood, without good creators we are going nowhere fast."
Brian helped Boardroom grow to well over $100 million a year in revenue. And he credits much of that success to working with great copywriters like Gary Bencivenga, Parris Lampropoulos, and Eugene Schwartz.
AWAI spoke with Brian recently about his career, what he's discovered from working with legends, and what he looks for when hiring. Here are five takeaways from our conversation about becoming a top-notch copywriter.
Develop the Right Mindset
Brian has high expectations of copywriters. You don't need tons of experience, but you must possess a few key qualities.
"This idea of insatiable curiosity is such an important concept," Brian explains. "I mean if you're not hungry, if you are not willing to become the expert in whatever you are writing, go find something else to do.
Gene Schwartz was such an inspiration because he was such a voracious reader. He never left anything to chance in his copy.
He worked side by side with the editorial people to make sure that everything he wrote would be as cutting edge as it could be, based on what was being put into the book or put into the material that he was writing about.
If I don't see that passion you have to bring to the craft, I'm not hiring."
Work Your Way to the Top
Brian Kurtz is happy to work with new copywriters. However, you have to be willing to "cut your teeth" first.
And that means doing a few projects that may be beneath you.
Brian says, "I have been working for 33 years, and I still do stuff that you would think is beneath me. I don't think it's beneath me. Nothing is beneath me if it's going to add to my education, if it is going to add to my ability to be the best I can be.
Marcella Allison is very, very active at AWAI. She runs our table at Job Fair on behalf of Boardroom along with David Deutsch. You know how many years Marcella worked as an apprentice to Parris Lampropoulos and David Deutsch before she got her own package?
And then I'll take it a step up; do you know how many years David Deutsch worked as an apprentice to Jim Rutz before he got a package directly from us?
The fact that they [writers] go through the AWAI training means something to me, but the idea that they would come to my table at Job Fair and actually work with Marcella or David to actually do the exercise even though they think it's beneath them, that means something to me."
Surround Yourself with Success
Ask any successful person, and they'll tell you the same thing — you need to hang with people more successful than you. And that's why Brian loves coming to Bootcamp.
"If you are the smartest person in the room, you are in the wrong room.
Bootcamp is one of those events, where I am never the smartest person in the room, so it's a place I really want to be. I love the mix of the young and old, and there are older people who are new copywriters, and there are young people who are [established].
Look at a guy like Roy Fur, who wrote my sales letter for the Titans event. He is 32 years old, and you know he's kicking ass and taking names.
And then, you know, I find some other guy, an old fogey like me, my buddy Clayton Makepeace, and he is just dishing out wisdom by the bucketful. So what a great place to be."
Make a Difference
For Brian, work is about much more than money; it's a way to impact the world in a positive way. And he hopes you feel the same way.
He says, "Anybody who thinks just in terms of money, get away from me. I am not saying money is not important, by the way. But just don't go there with me.
I don't even think about it, but my 'ten times future' is way beyond money, it's about reach, influence and impact.
Think about being a world-class copywriter and think about the reach you can have and the impact you can have and the influence you can have; and you're going to get paid top dollar for it, if you do it right.
But you don't get to be a copywriter with reach, impact, influence without doing a lot of hard work. It is not an easy button. It just is not."
All Work, All Play
When you are passionate about what you do and have an insatiable appetite for knowledge, copywriting becomes more than "a job."
You end up loving what you do so much, you never work a day in your life.
Brian continues, "That [inspiration] as a copywriter, as a business person, leads to the ultimate for me — when your work is your play.
We all strive for that. You know, the old book, 'do what you love, the money will follow.' I am not so sure that is necessarily true in all cases.
But my experience being in this industry is that making the direct marketing work my play has kind of moved me into whole 'nother realm of job satisfaction, work satisfaction. And frankly there are a lot of days I don't know if I am working or playing."
How to Land a Big Client
Brian will be at Bootcamp not just as a marketer at Job Fair, but also as a speaker. He's thrilled to share his insight from the marketer's side, so you are prepared to work with big clients.
In his presentation, "7 Things Every Copywriter Needs To Know If You Want To Work With The Big Dogs," he'll show you the one thing every copywriter should emulate from the greats of the past … the four pillars to becoming a world class copywriter … and the most important thing you need to know about mailing lists.
If you want to hear more secrets about the greatest copywriters around, you can listen to our full interview below.

The Professional Writers' Alliance
At last, a professional organization that caters to the needs of direct-response industry writers. Find out how membership can change the course of your career. Learn More »

Published: October 14, 2014