How to Create the Freedom-Filled Writer's Life of Your Dreams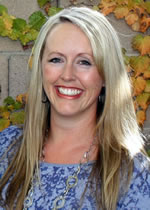 Mindy McHorse
Hello there! I'm crazy-excited for this week to finally be here, because in just two days I'll be flying toward the coast of South Florida for what I fondly call "my annual shot of adrenaline."
That's what Bootcamp has always been for me … the chance to reignite my excitement for writing and realign my goals with the very real possibilities out there in the writing world.
So, in anticipation of getting ramped up for some gangbuster-writing plans, I've been thinking a lot about this year's Bootcamp theme: Freedom.
And whether or not you'll be in Delray Beach this week, I'd like to encourage you to think about what freedom means to you.
You know, for years (and this is a little embarrassing) … my definition of freedom had a lot to do with how much money I made.
Which is a popular line of thinking … after all, money opens doors. Money eases stress.
Money justifies your actions.
… Right?
That's what I thought, anyway. I thought, if I could just make enough money as a writer, I'd be able to validate my decision to leave my safe office job.
If I made enough money, people would respect me.
If I made enough money, life would get easier.
But … um … none of that turned out to be true.
Here's what happened instead:
I launched my freelance writing career. Plenty of people thought I was nuts. (They're the ones who buy into the "starving artist" stereotype of writers.)
Then, I started making a lot of money.
Did people respect me for it? Nah. The people who knew I was making good money respected me more for the effort I was putting into following my passion and living life on my terms.
Did life get easier? In some ways. Yes, it's nice to pay off debt. It's even nicer to be able to give myself a raise whenever I feel like it (by taking on more projects or reaching out to new clients).
But, I see that as more of a perk than as freedom.
Because no matter how rich you get, you still put your pants on one leg at a time. You still have to make the decision every morning to either live life to its fullest, or sit on the couch and watch it all roll by.
These days, my definition of freedom has more to do with the unlimited creation of special family moments, like impromptu picnics on a weekday and never asking permission to take a week off (or six) for vacation.
What about you? How do you define freedom — beyond great money, I mean?
I hope you'll take this little challenge right now and spend a few minutes reflecting on what freedom really means to you. And whatever that answer is for you, picture it until you can smell it. Taste it. Touch it. (What does your picture of freedom look like? Tell me here.)
Because yes, the writer's life can bring you a lot of money …
But even more valuable is the freedom it brings.
And tomorrow, before I pack for my flight to Florida, I'll be back to talk about a technique that'll really help you savor the freedom you're after.

The Professional Writers' Alliance
At last, a professional organization that caters to the needs of direct-response industry writers. Find out how membership can change the course of your career. Learn More »

Published: October 13, 2014