Listening to Your Audience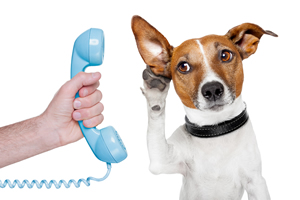 Have you ever had a friend that was "all talk and no listen"? You know the type. He dominates the conversation. He hardly pauses to let you get a word in edgewise. And, if the conversation should stray to a point you want to make, within seconds, he steers it right back to his own interests.
Many companies online take the same approach. They talk about what they want to talk about instead of figuring out what their audience is really interested in.
Websites that listen to their audience and provide content their visitors are looking for do much better in terms of traffic and overall success.
Understanding this is the first step to landing the easiest type of project there is, when it comes to getting your foot in the door with a new client.
Heather Robson, here. I'm thrilled to be with you this week to walk you through the process of creating one of the core types of web writing. An online article.
Articles and blog posts play a key role in online marketing. (Eighty-six percent of companies use them.) They're also a proving ground for freelance writers — many clients give freelancers this kind of project to get to know their work style. Then, if they like working with you, they'll give you more complex assignments.
By the end of this week, you'll be able to approach this type of web-writing project with absolute confidence.
In fact, if you follow the steps I outline each day, by the end of this week you'll have a polished online article ready to post to your own website or to submit to an industry blog. Either way, you'll be able to point to it as a work sample.
So, let's get started.
Listening to Your Audience Online
The first step is to figure out who your audience is. It could be alternative-health consumers or self-help readers or developers of accounting software.
Right now, I want you to go ahead and pick an audience. Focus on a topic you know a lot about, or a field you might like to write for. Don't worry too much about picking the perfect industry. For now, you're just picking an audience for a single piece of web writing.
Once you have an audience in mind, the next step is to listen to them. The Internet makes this easier than ever.
Where to Listen
You'll find many places online that let you listen to your reader. Three of my favorites are …
Social Media: Facebook and Twitter are gold mines of audience information. On Facebook, visit the business pages of companies in your industry. Read through audience comments and posts. On Twitter, do a hashtag search (#PetToys, #WineLovers, #InformationPublishing) to find what your audience is saying about your topic.
Amazon Reviews: Look up related products or book titles on Amazon and read the reviews. You'll find out what readers are happy about, what they hate, and what questions aren't being answered.
Industry Blogs: Visit industry blogs and read through the comments to learn more about your target audience and what they think.
What to Watch For
When observing your audience, listen for …
Their tone when talking about specific products and services
Questions they're asking
Problems they have
The language they use
You'll be able to use what you learn to come up with ideas for your writing and to talk to your reader in a way that resonates.
Throughout this week, I'm going to help you apply what you're learning so you can create a polished article to publish or to use as a sample (or both). Today, spend a few minutes listening in on your chosen audience.
Use what you discover to come up with an article topic you think they will want to read, and feel free to ask me any questions in the comments.
And then tune in tomorrow where I'll show you the next step in continuing the conversation. See you then!

The Professional Writers' Alliance
At last, a professional organization that caters to the needs of direct-response industry writers. Find out how membership can change the course of your career. Learn More »

Published: October 6, 2014