Make Your Willpower Work for You …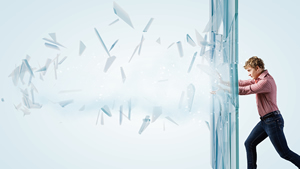 All this week, I've been showing you how to finish projects faster.
We've talked about typing skills, chunking, tomato timers, and even free distraction-blocking apps.
But, I've been saving the best for last.
Today, I'll show you how to make dramatic forward progress – and the secret lies within yourself.
You see, every morning when you wake up, you have a certain amount of willpower. According to Chris Bailey over at A Year of Productivity, your maximum willpower moment is first thing in the morning.
To get the most out of your "peak willpower" state, start your day with your toughest task.
Now, this might be a task that's actually pretty challenging, but that's okay. Because study after study has shown that when you first wake up, your brain is sharpest, regardless of your caffeine level.
Or, it might simply be a task you've been avoiding, but that will help you push through to the next level. These good-for-you-but-dreaded tasks are sometimes called "frogs."
Productivity expert Brian Tracy wrote a whole book about them, Eat That Frog!: 21 Great Ways to Stop Procrastinating and Get More Done in Less Time. And, AWAI's own Christina Gillick has covered the benefits of tackling frog tasks first thing in the morning here.
But, there's something else you should know about these tasks and your brain …
Psychologists talk a lot about "positive feedback loops" and personal behavior. Basically, when you do something that makes you feel happy, strong, or more confident in yourself, it creates a positive sensation you'd like to experience again. So, you'll work harder, longer hours, or simply in a more focused way, just because you've had that "positive rush."
Imagine starting each day with a positive rush – the kind of feeling that says, "Yes, I'm a person who works on my goals and finishes things!"
It would dramatically increase how productively you worked the rest of the day. Plus, at the end of any given week, you'd have tackled five of your biggest challenges or priorities.
So, with one small shift – doing the toughest thing first, when you're the most capable of doing it – you can improve your output level, your mental state, and your likelihood of continuing to be productive.
Give it a quick try now. Set a timer for a single Pomodoro – 25 minutes – and pick a frog from your to-do list. Work without stopping until the timer dings.
Share your results in the comments. What did you pick to work on, and how did it feel to make forward progress? And, of course – what will you pick to do tomorrow for your first day eating frogs?
I'm looking forward to hearing your answers. After all, it really is amazing how little things – just small changes in task organization or work order – can make a huge difference in your productivity and your long-term success.
This week, I've shared five small changes with you. None of them took more than a few minutes to learn, but they all have the power to seriously transform how much you get done.
Are they your only options as a writer? Hardly! In fact, business-building expert Michael Katz has designed 36 other short-but-awesome lessons for writers – and you can check them out now by clicking right here.

The Professional Writers' Alliance
At last, a professional organization that caters to the needs of direct-response industry writers. Find out how membership can change the course of your career. Learn More »

Published: October 3, 2014