Overcoming Roadblocks on Your Journey to Success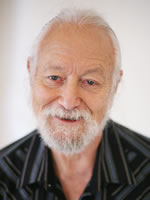 Will Newman
Of all the many benefits copywriting has brought to my life, the biggest is this: I have the freedom and free time to work with young people in my community.
I don't do it to rack up good behavior points for the hereafter. I do it because I love it. It makes me feel whole.
I tutor kids struggling in math, science, and English. But regardless of the subject we're working on, almost every kid I work with has one huge handicap.
Why's this important to you? Because I've seen this same handicap in one form or another in many beginning freelance writers … and some not so new ones.
All too often when working on something new with one of my young friends, they'll say, "I can't do it!"
It's not laziness. It's fear … fear based in a deeply held belief that they really are not capable of doing whatever it is. This fear goes beyond fear of failure.
This fear is rooted in not believing in themselves.
How about you? Do you truly believe in yourself?
If you're just starting in your new freelance career, do you believe you can succeed? If you've been working at it for a while, do you see yourself as moving steadily ahead, achieving your goals … even if a bit slower than you'd originally thought?
And, if you're still deciding on making the leap into your new career, do you know deep down inside that you can do it?
Or—like my young friends—are self-doubts holding you back from accomplishing what you want and need in your life?
Here's a truth about making any major change in your life: Self-doubt is normal.
What you do with those doubts … that's what makes all the difference. Today and all this week, we're going to talk about how to turn those doubts around.
All success is a journey …
Your pursuit of success is much like a journey … along a road you've never traveled before. That could sound scary. But it won't be if you carry four crucial necessities along the way.
If you want to succeed as a freelancer … or in any worthwhile endeavor … you must have …
A detailed road map
A "failure-proof" strategy for success
A beacon to light your path
Belief
These words may not mean much right now. But over the next four days, you're going to learn exactly what they mean … and how to use them in your journey toward success.
For today, I have a short exercise for you. Imagine yourself five years from right now. Write down a few words describing your vision of your professional life then. I'd love to have you leave any questions or thoughts on today's article in the comments section.
I've really enjoyed chatting with you today … and hope to see you again tomorrow when we look at an effective strategy for designing a road map to success.

The Professional Writers' Alliance
At last, a professional organization that caters to the needs of direct-response industry writers. Find out how membership can change the course of your career. Learn More »

Published: October 27, 2014