Audio Interview:


Kathryn Aragon on the "Secret Handshake" to Your Success


Few can better express the benefits and advantages of Circle of Success — our very highest level of learning — than the members themselves.

Like six-figure copywriter and current Circle of Success member Kathryn Aragon …

In a recent conversation with fellow AWAI and Circle of Success member Joshua Boswell, Kathryn said the COS membership was like being handed the "secret handshake" to our industry:
Before COS, it didn't matter what the resource; nobody was giving me that "secret handshake." That's what the Circle of Success gives you. The network is huge. You meet the people who matter and are making the decisions. The people who are already successful in this business will always share more with people who are in this network than they will with strangers.

You're putting yourself in the place where things are discussed and you can meet people who are influencing this whole industry — and I think that's critical to your success.
You can hear more of Kathryn's thoughts on Circle of Success here: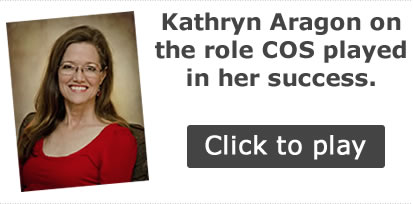 If you, too, would like in on this "secret handshake," the doors are now open.
Right now and for the next few days only, we're inviting a limited number of eager-to-succeed AWAI members into the Fall 2014 session of Circle of Success.
We've set up special payment programs, rebates, and incentives so that anyone who's ready to move their writing careers dramatically forward can do so now.
To learn more about Circle of Success membership — and the literally thousands of learning, networking, skill-building and business-enhancing benefits — go here now.
But please hurry. The reason we offer Circle of Success only for a limited time each year is because the spots fill up very fast.

The Professional Writers' Alliance
At last, a professional organization that caters to the needs of direct-response industry writers. Find out how membership can change the course of your career. Learn More »

Published: October 23, 2014