5 Days to Your First Client:
19,755 Potential Clients Looking for You …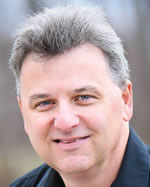 19,755.
That's the number of job listings I found when I did a quick search on a dozen or so job sites for the word "copywriter."
Crazy, isn't it?
That's almost 20,000 businesses desperately searching for you and your talents.
So, where are these gigs? And, how do you get them? This is the focus of The Writer's Life for the next few days. And, when we're finished, you're going to have a solid, proven-to-work roadmap for getting your next client.
Let's get started by talking about one of the most popular ways of getting copywriting clients: The Reactive Method …
The Reactive Method is basic job hunting like we've always been taught. You search for listings made by those who are looking for copywriters and you throw your hat in the ring, hoping to get an interview. In other words, you're reacting to something that's already out there.
One of the great things about Reactive Marketing is that it's easy. You look for listings on popular job websites and apply for those that suit you. You can do this every day like clockwork and always have new opportunities to pursue.
So, where are all these gigs? How do you find the best ones for you? And, the biggest question—how do you get hired by these people?
Here are three quick tips to help you get more jobs using the Reactive Marketing Method …
Narrow the field to remote opportunities only by using specific keywords.

One of the biggest advantages of the writer's life is being able to work from home. Unfortunately, many of the jobs you'll find using the Reactive Method are in-house only. So, how do you weed through all those listings to find the remote gigs? Easy …

When you're typing in your search, add one of these four terms to the word "copywriter":

Remote
Telecommute
Offsite
Virtual

I've found that most listings for work-from-home gigs will include one of these four terms. Taking this one simple step focuses your search on just the jobs you're interested in and saves you lots of time searching.

Ignore the qualifications listed.

I see too many copywriters not pursuing an opportunity because they don't meet one or more of the qualifications listed. And, this is a shame …

Because, many times, your experience in the niche or your writing ability will override any so-called "requirements" listed. Great copy or an extensive amount of niche savvy can turn a lot of heads, and if you fall into either (or hopefully, both) of these categories, that list of qualifications can quickly become null and void.

Besides, many times these listings are written by HR people who don't have a clue what a good copywriter is. They think degrees and agency experience are all that matter. We know differently.

So, even if you feel underqualified, apply anyway. You never know when a marketing exec or a creative director is going to see your stuff and make contact—regardless of what the job listing says.

Ignore any listing from a bid-for-hire site.

Look, let's make something perfectly clear before going any further. You're worth more than a few bucks per project. LOTS more. But, if you depend on these types of sites for jobs, that's all you're going to ever get.

Don't let unscrupulous marketers exploit you and your valuable services for pennies. Get paid what you're worth, and stay away from the low-paying jobs on these websites.
That's just a few tips for getting jobs utilizing the Reactive Marketing Method. Got a question or comment? Please feel free to post—I'd love to hear from you.
Tomorrow, we'll talk about the Proactive Method and how you can maximize it to virtually pull clients out of thin air whenever you want.

The Professional Writers' Alliance
At last, a professional organization that caters to the needs of direct-response industry writers. Find out how membership can change the course of your career. Learn More »

Published: November 10, 2014