Are There Now Too Many Writers?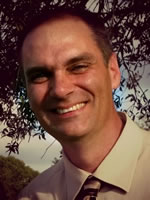 Do you dream of a life filled with freedom, fulfillment and financial independence?
Every writer envisions the writer's life in a different and personal way. Some look toward an idyllic life writing on their back deck overlooking a peaceful lake. Others prefer urban excitement and international travel.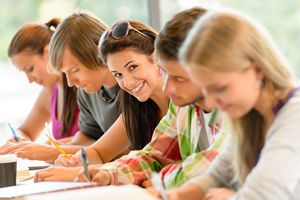 Yet looking around the huge ballroom packed full of well-trained copywriters at an event like Bootcamp might give an aspiring writer pause.
Is there really enough high-paying work left for new writers to make good money in the writing market?
After all, looking at 400 fellow copywriters in one room may seem like a lot of competition.
I assure you, it's not. But don't take my word for it …
According to the most recent statistics available from the U.S. Census Bureau, there are now 27 million businesses in the United States.
Every one of them needs copy.
Websites. Sales letters. Catalogs. Emails. Brochures. And much more. Most with a need for regular updates, some weekly or even daily.
Yet the Bureau of Labor Statistics could find only 129,100 writers – of all kinds – in the entire country. That's all writers, from the lowest-paid newspaper staff writer to well-known novelists like Stephen King.
Simple math shows that's more than 200 potential business clients for every writer in the United States.
And that's not all. Most businesses of any size have need of far more copy than any one writer can deliver. Most of my clients hire multiple writers at any given time – there's just so much work to go around!
A few days ago I received an email from a new potential client who represents no fewer than 10 companies. They're all growing. Fast.
But he has a big problem preventing even faster growth. In his words, "One of the biggest bottlenecks is COPY."
I want to help him. I really do. But my schedule is already jammed full for the next several weeks.
Which leads me to share one of the big open secrets in the industry – and one you can take to heart if your goal is a six-figure income as a writer …
The demand for good writers is insatiable.
Your services as a writer are desperately needed.
Which means, if you want to control your own destiny and use freelance writing as the means to do it, there's never been a better time to get started than right now.
Today, grin as you open your mailbox or inbox and find more "junk mail" … perk up when your music or show is interrupted for a commercial break … and pay closer attention when flipping through the catalog left in the bathroom.
These are all signs of the enormous and well-paying untapped potential available to you as a writer.
Stay with me this week and you'll discover four more "secrets" to hitting a six-figure income as a freelance writer – in the next 12 months.
Tomorrow I'll continue by answering this common question: How good of a writer do you have to be to earn six figures?
In the meanwhile, I'd love to hear what your vision of the writer's life looks like. Let me know in the comments. You can make it happen!

The Professional Writers' Alliance
At last, a professional organization that caters to the needs of direct-response industry writers. Find out how membership can change the course of your career. Learn More »

Published: November 24, 2014