This AWAI Member Heads South for the Winter … and Takes Her Freelance Career with Her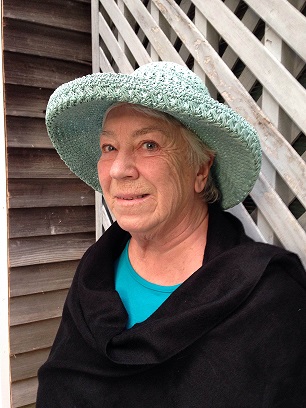 Freelance writing is a very mobile career. With the availability of high-speed Internet throughout the world, you can live the writer's life just about anywhere. And AWAI member Diane Young is taking full advantage of this freedom for the next several months.
"I'm going to Mexico for the winter and recently saw an ad for a newsletter writer in the town where I'm going. I quickly emailed the editor, outlining my experience, and held my breath," recounts Diane. "I got a reply a few hours later asking for samples of my work, so I scanned and faxed a Navy League newsletter, a newspaper food article, and a recent blog post and — SHAZAM! — I have a paying job waiting for me! AWAI gave me the incentive to jump on that little ad, and who knows where it will take me?"
A long-time magazine and newspaper writer (for publications like the Boston Globe and Christian Science Monitor), Diane has also written non-fiction books and crafted newsletters for various organizations over the years, including the Navy League.
She recently began going through some AWAI programs to learn copywriting, B2B, and travel writing. Her new role will be writing a weekly online and printed newsletter in a small town near Puerto Vallarta, on Mexico's Pacific coast. She couldn't be happier … and knows there are even better things to come.
"As a new member, AWAI has brought me back into the writing world, and I feel right at home. All the new ideas, methods, and tips jolt me and inspire new directions for my writing. I'm heading toward B2B newsletters and travel writing," says Diane. "My career goal is to write myself out of Social Security poverty! I'm writing everything I can to reach that goal. I want to be a successful writer again because I can't stop writing, researching, and filling notebooks with ideas and quotes."
It's so great to hear about your stay in Mexico, Diane. Let us know how your newsletter project worked out when you get back.

The Professional Writers' Alliance
At last, a professional organization that caters to the needs of direct-response industry writers. Find out how membership can change the course of your career. Learn More »

Published: November 6, 2014