5 Days to Your First Client:
How to Find the Lowest-Hanging Fruit …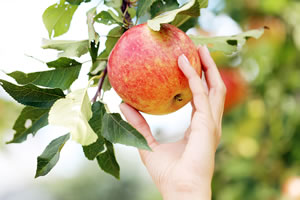 Today, we're going to wrap everything up and finish our series on how to pull clients out of thin air using Proactive Marketing through email …
By now, you should have your list of niches to target, your subject lines all written, and your emails crafted and ready to fire. So, what's next? You got it—time to send those suckers out!
This may be the most exciting part of the entire process, because you get to see your hard work and strategy come to fruition. And, it all starts with the Big G—GOOGLE!
That's correct … Google will be your main source for potential clients. And your first step is to type in a search term related to your niche.
Sometimes this is very straightforward (especially with the bigger niches), and other times you may need to add some words like "buy niche products" or "purchase niche services" to give you some good results. But the main thing you want to look for is who is advertising on Google AdWords.
Google AdWords are those ads you see at the top of the search results and along the right side. These are businesses that are paying to advertise on Google, which means they're forward-thinking, marketing-savvy people who have no problem investing in advertising to help grow their bottom line.
And, that's who you want to target first. Because the chances of their knowing the value of a good copywriter—and hiring one—are much better than someone you find on page 3 of the search results with a website that looks like it was created in 1998.
Start clicking on ads and looking over websites. Look for an opt-in for a freebie or a newsletter. This means there's an opportunity for email copywriting (more details at the end of this article). Also check and see if there's a product or service being marketed strongly, and how that fits in with your expertise in the niche.
If it's someone you would like to talk with, find a way to contact them. Usually, there's a page titled "Contact Us" with a form to fill out or an email address you can click. Copy and paste your subject line and email and send it off. Simple as that.
Then move to the next potential client. And the next. And the next. Make it a point to email 5-10 different prospects a day. In a month's time, you'll have contacted up to 300 potential clients.
And, with all of these "fishing lines" in the water (baited properly with your skills and expertise in the niche), you're bound to get several good bites, or possibly even land a HUGE client.
Here are a few other tips to help you increase your chances of finding a paying gig …
Sometimes a company will list their top people, including marketing decision makers, on an About Us page. If they do, find a high-level marketing contact and address your email specifically to that person. Put "(please forward to NAME in marketing—thanks!)" at the top of your email. And, if they have a direct email on their bio, use that instead. This gives you the best chance possible of getting your message in front of the right person.
If there isn't anyone like that listed, you can still narrow the targeting of your email by adding that phrase without the name to the top of your message. At least whoever gets it will know the department it's supposed to be in, and will most likely forward it to the proper person without thinking.
Keep track of who you email every day. You don't want to double up on your efforts.
Most importantly, stay vigilant. Many of these folks won't respond, but don't let it bother you. The key is to do it every day like clockwork. With so many proactive emails out there (lines in the water), you're bound to get some "when can we talk?" replies—and possibly very quickly. I've seen some of my coaching students get replies on the first day they emailed.
That's it. That's all you need to do to pull projects out of thin air and start making money as a copywriter in just five days. It all starts with one simple email …
Thanks for joining me this week and good luck in your Proactive Marketing!

The Professional Writers' Alliance
At last, a professional organization that caters to the needs of direct-response industry writers. Find out how membership can change the course of your career. Learn More »

Published: November 14, 2014