How to Make Great Clients Call You First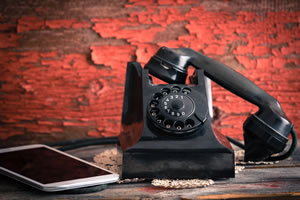 Welcome back. This week we've been discussing the five secrets to hitting six figures as a writer.
You now know there's more than enough work to go around – and you only need a handful of clients to do very well.
You've already arrived in the top 10% of writers once you master the writing fundamentals most writers – and business owners – never pick up.
You now understand that as your abilities grow, your income will, too – as long as you remain selective in the clients you choose to work with.
And you know how to appear as an expert to your favorite type of client by specializing your writing toward their market.
Now we've come to the one secret that ties them all together.
Put this one to use with the others you've learned this week and you're not only well on your way to earning six figures, you'll also:
Get the kind of clients you want to work with most
Earn the highest possible writing fees – and more
Best of all, these clients will call you first to work with them!
What's the secret?
Two words: public expertise.
This secret expands upon the secret of building expertise by selecting a niche. Your niche provides positioning – who you are to your client.
However, your potential clients can't recognize your expertise if they don't know about it. So, they won't come calling.
That's why you need one more element from today's secret to make everything work fast …
Effective promotion.
This is the "public" part of "public expertise." And it only makes sense, when you think about it.
You could be the world's greatest writer of direct-mail sales letters peddling pet turtles … but if no one knows about you yet, it's like you don't even exist to your clients!
That's where self-promotion comes in.
Yes, you can try cold calling or sending personal direct-mail sales packages to your favorite prospects … but there's a better way.
Ah, Steve, I'm so glad to hear that … but why would they call me when they don't even know me?
Glad you asked!
When you become recognized as "an expert" in a given field, you gain instant credibility with potential clients.
And, when you position that expertise in such a way that your unique expertise becomes the USP for your business, clients will seek you out.
That's a position of strength. Clients willingly pay more because they cannot get your unique expertise anywhere else.
I'll show you some ways you can do this in a moment.
But first, you must develop your unique selling proposition, or USP. A good time to create this is when you define your niche.
Then comes the promotion of your expertise. And, this is when it gets fun, because clients start calling YOU out of the blue.
Here are several proven ways you can become recognized as an expert in short order:
Write a book on your expertise
It seems daunting – a whole book. But we're writers!
By writing a book illustrating your expertise, you showcase your strengths. Clients are reassured that you know what you're talking about because, after all, you wrote the book on it.
Copywriting legend Bob Bly became famous after writing The Copywriter's Handbook and Dan Kennedy's "No BS" books are on business owners' shelves across the world. Both credit their books with helping propel their writing careers forward.
You don't necessarily have to write a book on marketing, either! If you're well-versed in using essential oils for healing, writing a book on the subject will set you on a higher plane when natural-health clients come calling.
Public speaking
Don't faint just yet. Even if you have severe stage fright, there are numerous ways of presenting your message to potential buyers!
Yes, public speaking in venues such as industry expos and events related to your chosen niche are a great way to get exposure to business owners and decision makers who will hire you. I encourage you to give it a try.
Or, start small at your local Chamber of Commerce.
But today, there are numerous other options for those afraid of speaking to crowds. Online radio shows and podcasts are a great option. Often the show is prerecorded, so there's you and the interviewee on the line.
Guest blogging
This is most effective when piggy-backing off the credibility of a respected website in your niche.
Writing guest blog posts builds your reputation and, similar to books but in a slower, more measured way, continues introducing your expertise to your target audience. (If possible, keep the rights to republish those articles into a book later!)
And more …
I could go on, but here are just a few more quick ideas.
Press releases. Radio and television interviews. Space advertising in industry publications – especially effective if you can get space in trade for editorial content with your byline, another Bob Bly-recommended method.
Don't be afraid to get creative, but I suggest starting with a book, public speaking or guest blogging. All three are effective, proven tools for building credibility as an industry expert.
So, let's review what we've covered this week …
The 5 Secrets to Hitting 6 Figures As a Writer
Recognize your marketplace potential.
Study to become competent as a writer – and keep growing.
Understand the value of your writing at your current level of proficiency and charge accordingly.
Specialize in a narrowly defined, yet reasonably sized, niche.
Publicly position and promote yourself as the expert in your chosen field.
Yes. This will take some work.
It's also achievable. And, mark your calendar, because when you start applying all five of these secrets consistently, there's no reason you can't start earning a six-figure income within the next 12 months.
Tell me, which secret will you work on next?

The Professional Writers' Alliance
At last, a professional organization that caters to the needs of direct-response industry writers. Find out how membership can change the course of your career. Learn More »

Published: November 28, 2014