5 Days to Your First Client:
How to Pull Projects Out of Thin Air …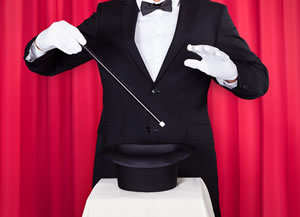 Jay White here, back with you for Day 2 of The Writer's Life. All this week, we're talking about getting a client in only five days …
Yesterday we touched on the Reactive Method of Marketing, and how you can leverage existing copywriter-wanted ads to get work.
But today, I want to talk to you about my favorite method of getting copywriting clients—the Proactive Marketing Method …
With the Proactive Method, you're not answering ads from businesses that already need a copywriter. You're taking the initiative and contacting potential clients on your own, and asking for their business.
This is direct sales 101, a giant leap forward from the door-to-door, pounding-the-pavement days, but with many of the same elements still intact. Because, we're not doing this PHYSICALLY—we're doing it VIRTUALLY.
And, it goes something like this …
You put together a short email that basically says, "This is who I am, this is what I do, this is what makes me different from other copywriters, and this is how to contact me." That's it. That's all you need.
But, you don't blast this out to the entire internet landscape. No, we'll leave that to the Nigerian millionaires who are trying to send us money.
You send your email out to carefully chosen potential clients who would be most likely to hire because you've positioned yourself as the one-and-only choice for their copywriting needs.
So, how do you do that? Here are three questions to ask yourself to help you target the lowest-hanging fruit …
Where do I have an extensive amount of experience that most other copywriters wouldn't have?
Where do I have an extensive amount of knowledge that most other copywriters wouldn't have?
Where do I have an extensive amount of passion that most other copywriters wouldn't have?
What you're doing here is leveraging what you already know and targeting those niches where this experience/knowledge/passion would make you the no-brainer choice for copywriting.
And, here's the best part—you can use this method successfully, even as a rank beginner. Because experience/knowledge/passion in the niche will most likely get you hired—no matter how much copy experience you have.
For example, let's say you and I walk into the office of a business owner who specializes in woodworking, and we both want to write for him …
So, he turns to me and says, "Tell me about what you've done, Jay."
And I regale him about multi-million-dollar launches and highly successful training products and coaching students and blah, blah, blah.
To which he replies, "Impressive. So, how much do you know about woodworking?"
I scrunch my brow and say, "Well … I built a birdhouse once in shop class. Of course, I forgot to put a hole in it. And it fell apart before I got home."
Then he turns to you and says, "Now, how about you?"
And your reply is, "Well, I may not be as experienced in copywriting as Jay. But, I've been working with wood since I was a kid. I grew up helping in my Dad's workshop and I've built several pieces of furniture for friends and family. I love the smell, feel, and texture of wood. And I'm very familiar with the tools and language of the trade."
So, what do YOU think would happen? RIGHT! They'd shuttle me out the door faster than you can say "two-by-four" and sit you down to discuss rates and availability. And, not because of your stellar copywriting skills. It's because of your extensive knowledge of the niche!
You can see my point. The client doesn't have to train you in their products or services. You won't have to research the mindset of their prospect or customer. They won't have to babysit you with all your projects. The client can simply hand you a copywriting gig and know with 100% certainty that it's going to come back ready-to-market.
And THAT, my friends, is what a client really wants. No muss, no fuss. Just take it off my hands and get it done for me.
See how that works?
So, think about those three questions and start jotting down some niches you'd be a great fit for. And, if you have any questions or comments, make sure you post them.
Tomorrow, we'll start writing the email you're going to send.

The Professional Writers' Alliance
At last, a professional organization that caters to the needs of direct-response industry writers. Find out how membership can change the course of your career. Learn More »

Published: November 11, 2014