Making Your Deadlines a Success-Generating Gift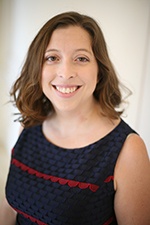 Your words and ideas – once put down on the page – can go some amazing places.
Jen Adams here, and this week, we'll be following the unlikely routes many holiday hits took on their way to success.
By Friday, you'll have a full set of holiday trivia and stories to share … plus several new ideas about how you can bring about success in your own writer's life, no matter where you are in your journey right now.
After all, you certainly can't be in a worse spot than author O. Henry was in late December 1905.
He had a client, he had a deadline … but what he didn't have was a finished project. Like many of us tend to do, he was procrastinating and letting all the distractions of the holiday season eat up his writing time.
How bad was the situation?
When his publisher sent the company illustrator over to O. Henry's apartment to collect the story that had been promised, he hadn't even written a single word!
It would have been easy for him to not do the work. After all, in most cases, the path of least resistance is to give up and say that you can't.
But, if he'd simply given up, then we wouldn't have the classic Christmas story known as The Gift of the Magi.
Instead, O. Henry decided to honor his commitment – even though it was going to require some intense, last-minute effort. He gave the illustrator an image to create and then wrote non-stop for three hours down at his favorite pub, Pete's Tavern.
By sheer force of will, O. Henry pulled the story together – just in time for publication in the December 21st issue of New York World magazine. And it turned out to be one of the biggest hits of his career.
Now, I'm not saying that waiting until the last minute as he did is ever going to be your best plan. But for many writers, the pressure of a looming deadline is actually a great gift.
After all, it's very easy to try and hold on to an idea until we feel it's truly "ready" to be shared. And many of us have perfectionist tendencies – meaning we'll hold onto things for a long, long time.
Sometimes, this means we miss out on great opportunities because we don't have that "push" to get us moving.
But, you can't become well-known … or even get paid … for the work that stays locked in your head.
So today, I'm encouraging you to start looking at your deadlines as friends and motivators, rather than seeing them as stress points. And, if there's something you've been meaning to do in your career for a long time, put a deadline on it now.
Make your personal deadline stick by sharing your task and your due date with me in the comments. That way, we can celebrate together when you meet your goal.
And then, stay tuned – tomorrow, I'll be sharing how some Christmas grumpiness worked out very well for one middle-aged copywriter …

The Professional Writers' Alliance
At last, a professional organization that caters to the needs of direct-response industry writers. Find out how membership can change the course of your career. Learn More »

Published: December 22, 2014