The Most Important, Can't-Be-Packaged Element of Bootcamp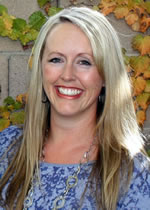 Mindy McHorse
Last October marked my seventh year in a row of attending Bootcamp … but not for the reasons you might think.
I'll be honest. Most days, there's nowhere I'd rather be than pounding away at my ergonomic keyboard while sitting on my exer-ball in yoga pants and with puppies curled around my feet.
Thanks to the Internet, I rarely need to venture out. I do all my shopping, banking, and movie-watching online.
So, why would a budding recluse like me bother with the 1,900-mile trek to Delray Beach, Florida, every October, where I talk to more people in the course of a day than I probably do all year at home?
I mean, yes, part of the reason I return every year is to ramp up my writing skills by listening to world-class copywriters speak.
And I've always seen a bump in my income right after Job Fair. Every single year.
But there's a lot that goes on at Bootcamp behind the scenes. It's the stuff that can't be packaged into a streaming video or a downloadable PDF.
That's what I want to share with you this week: What you can't get out of Bootcamp unless you're there … and how it can impact your career.
First up is, by far, the most important, can't-be-packaged element of Bootcamp: The people.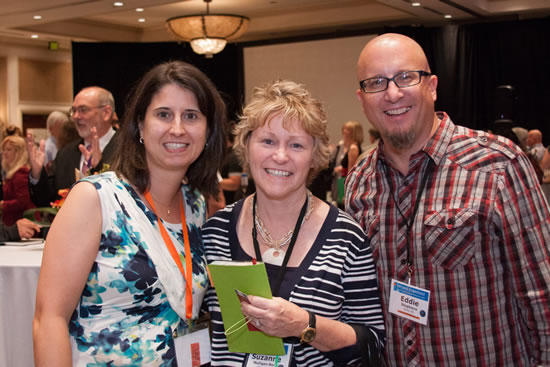 New and old friends meet up every year at Bootcamp. Featured here: AWAI Members Julia Borgini, Suzanne Mulligan, and Eddie Stephens.
Because, let's face it – technology rocks, but there's no substitute for tangible, human connection.
Especially when it comes to getting the support to launch – and succeed – at a freelance writing career.
Simple. Bootcamp is like one big gathering of kindred spirits. It's where you find people who truly understand your desire to change your circumstances through writing, and who can help you do it.
Fellow copywriter Steve Coombes once pointed out how easy it is to feel alone in this world. He said his first Bootcamp was eye-opening, because finally, he'd found other writers like himself.
USA Today even did a story a while back on the value of face-to-face conversations. It said they tend to be more positive and are seen as more credible.
In comparison, online conversations are driven more by what's considered "cool."
Sure, Facebook and other social media platforms are great tools for exchanging information and finding long-lost friends. But if you want to make a genuine connection … it's best to do it face-to-face.
Loads of copywriters I know – myself included – showed up at Bootcamp, made some connections, and leveraged those connections into powerful peer-support groups. Steve Coombes did it. Pam Foster did it. Chris Allsop did it. Guillermo Rubio did it.
Human connection is essential in this business.
So, Step 1 in your "Make-It-Happen" plan, so you get to Bootcamp next October, is to think about what you want from a writing support group. Whom would you like to have in it? What would you most like encouragement on? I'd love it if you would share your list with me in the comments.
Tomorrow, I'll be back to talk about why you need to get face-to-face with the speakers and big names of Bootcamp. The reason might surprise you.

The Professional Writers' Alliance
At last, a professional organization that caters to the needs of direct-response industry writers. Find out how membership can change the course of your career. Learn More »

Published: December 29, 2014