Why Every Freelance Writer Should Know Marketing "Math"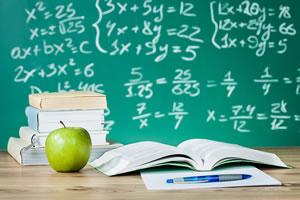 So far, we've covered the first two steps to becoming the "Total Package" as a writer and business-builder:
Get as good as you possibly can. Master your craft and continually get better.
Learn all you can about marketing and how it applies to your clients' businesses.
Even better – we've been learning all this from the master: legendary copywriter Clayton Makepeace.
In case you don't know, he's used the strategy of becoming the "Total Package" in order to earn tens of millions of dollars over the past two decades.
So, what's the next step to becoming a true business-builder who your clients come to for advice?
Simple, you've got to know a few key numbers.
Specifically, you need to know the marketing numbers that matter to any serious business marketing itself.
These are just a handful of the numbers you should know. Now don't worry if you're the kind of person who dreads math.
It may seem daunting at first, but you'll find it really isn't once you dive in.
It's all pretty logical and simple to understand.
For example, Clayton advocates knowing simple numbers like:
Customer acquisition cost: The amount of money a company has to spend to generate a paying customer. Knowing this number is critical to developing a good marketing strategy.
Cost per lead: The amount of money a company has to spend to generate a potential customer … someone who may purchase a product or service in the next 30–90 days.
Lifetime value: How much a customer is worth to a company until they're no longer a customer. For example, one customer may purchase $1,000 of goods over a period of two years, after which he no longer buys from the company. Therefore, the lifetime value in this case would be $1,000. This is a critical number, since it will determine how much a company can spend to acquire a customer.
Conversion rate: The percentage of prospects that take a desired action. If you send out a letter with a reply card to 100 people and two people respond, your conversion rate is 2%. This number is also critical as it determines a large part of how much is to be spent on any particular marketing campaign, along with the strategy to be used.
Typically, your clients will have all these numbers calculated. You just need to ask that they give them to you.
And, if your clients DON'T have these numbers … help them figure them out! You'll instantly be seen as an expert and will quickly multiply the value you're giving them.
That's because, when you know these numbers, you can better help your clients pinpoint weak spots in their marketing efforts and help them improve it with your marketing strategy and copywriting (along with a sizeable fee for doing so).
So, do what you can to familiarize yourself with these metrics. (A good place to start, again, is Clayton's book recommendation … Successful Direct-Marketing Methods by Bob Stone.)
Also, get familiar with online marketing metrics, like click-through-rate, bounce rate, open rate, and others.
Here is a great article by Clayton on this topic …
Give it a read and let me know what you think about all this "number stuff" by writing a comment here.
Tomorrow, I'll give you a simple tip that could easily multiply your income … this year.

The Makepeace Method for Making a Fortune Writing Video Sales Letters
Video is taking the Internet by storm. It's why Video Sales Letters are used so often. They work! And now, Clayton Makepeace reveals his make-your-clients-rich formula for writing Video Sales Letters. Learn More »

Published: December 10, 2014