Bob Bly Agrees to Another Getting Clients Weekend!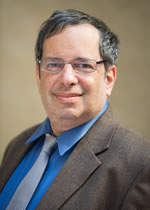 You're about to get a second chance to learn how to build your copywriting business from one of the industry's premier client-getting experts …
Back in 2005, Bob Bly hosted an incredibly unique event with AWAI called the "Getting Clients Weekend."
He used it to share his decades of knowledge and experience about getting clients as a copywriter with a room full of newbies and aspiring all-stars.
One of them was Joshua Boswell. He soaked up everything Bob laid out like a sponge … then went home and used Bob's expertise to make over $100,000 in the next 11 months.
And then he started the campaign for Bob to have another Getting Clients Weekend.
Bob said no.
For nine years, he said no.
Not because he didn't have great information to share … like how to set up a system that guarantees you good work at great rates … how to secure your place in any niche you choose … or even how to eliminate any stress about self-marketing by using his proven templates.
Bob just doesn't like traveling or doing live events very much.
Which is why it took nine years of asking to get him to agree to do the Getting Clients Weekend we held last July in Baltimore.
We honestly never expected there to be another one … but then something funny happened …
The event sold out.
In just six days.
There was a long waiting list … and a lot of disappointed people.
And while Bob was pleased his event had sold out so fast, it bothered him that so many people who had wanted to learn from him in person hadn't been able to do so.
He stewed on that for a couple of months … and determined there was only one solution.
He volunteered to host one more Getting Clients Weekend, and give AWAI members a second chance at this unique opportunity.
You can read all about the details here … including the special extra features he's adding to the 2015 event.
But I'll warn you now … once again, Bob is insisting this event be limited to just 60 people. It's the only way he can guarantee enough time with each of the attendees.
And if last year's waiting list is any indication of the interest level, those spots will go fast.
So don't wait and miss this unusual — and unprecedented — opportunity.
Or grab your spot for Bob Bly's 2015 Getting Clients Weekend now.

The Professional Writers' Alliance
At last, a professional organization that caters to the needs of direct-response industry writers. Find out how membership can change the course of your career. Learn More »

Published: January 21, 2015