Golden Opportunity for "No Portfolio" Copywriters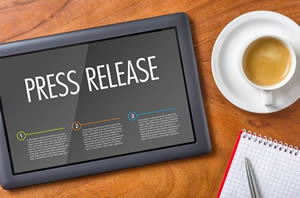 "How can I market myself as a copywriter when I have a really thin portfolio?"
This, my friend, is a question I get all the time from beginning copywriters.
And, by "thin portfolio," many of them confide in me they mean all they have are the AWAI exercises. Some even admit to having only one done.
Yes, that sounds thin. But there's one service you can offer potential clients that doesn't depend on an extensive portfolio. It's a service many businesses, service providers, churches, and service groups beg for.
The pay might not be as grand as in straight copywriting, but you can offer your services with little or no experience. The work is fast. And demand is high.
What is this opportunity? I'll let Circle of Success member Aida tell you about it …
Two weeks ago, I met the owner of the restaurant I'd written about as an AWAI exercise. I wanted to make sure I gave correct information and hadn't exaggerated anything.

He was very impressed with it. To make a long story short, I'm meeting with him to discuss my becoming the press release writer for the restaurant. Being a complete newbie, I have no idea how long the press release should be and what it should contain.
Writing press releases is a very effective way to build your copywriting business. You get to practice working in different niches and with different focuses. You're forced to work under a strict deadline. And—because your word count is limited—you learn how to pare your writing to the minimum with the most impact.
When I started in copywriting, my first jobs were all writing press releases. Look where it got me.
So, if you want to write press releases (which I highly recommend), here are a few strategies I've learned from top publicists who routinely get articles placed in national magazines.
Short, concise, and to the point …
The media you're sending it to determines the length of the press release. A standard release is seldom longer than two pages, double-spaced. Be sure to find this out in advance, and let your client know the required length. Some publications will not publish anything over their maximum.
Write the release with the length in mind, but don't fret if you go over … a little. When you're done writing, your first editing pass will be to make sure everything sounds right. Were the main ideas clearly expressed? Did you leave out words? That sort of thing.
Your next pass is to pare down the copy to fit the publication requirement. Take out all words or phrases you don't need. Be harsh with yourself. It's fine—in fact, preferable—if you come in under the maximum length.
Make the editor's life easy …
Write press releases so they can be used without any editing. The editors or reporters will edit your piece if they want. But they'll appreciate having a complete story they can simply drop directly into their publication.
Of course, be sure your copy is pristine—free from any errors and typos. This is the standard for all your writing, of course. Don't assume you can relax your high standards because you're writing for a news publication. After several releases, the editor will smile when she sees your copy on her desk. She knows it will be direct, concise, and clean.
Talk to your readers …
Write informally. Just because your copy is going into a newspaper or magazine doesn't mean you should write formally. Write like Studs Terkel, not Bill Buckley. Newspapers and most magazines don't want big words. They want big ideas.
You're writing for NEWSpapers …
Finally, media want new and exciting information. Don't try to feed your editors stale news. Where do you find new and exciting ideas for your press releases? Your client, of course.
Ask your client for the opportunity to talk to him, his manager, or someone in the know at least once a month. Talk to them personally to find an appropriate focus for your press releases. Your job is to take their business and use your skills to make it exciting. Not to invent news.
If you start writing press releases, you'll become a publicist like I was when I started copywriting … a great niche for serious copywriters eager to succeed in this business.
I'll talk about what types of clients are looking for good publicists in a future issue of The Golden Thread. Until then, keep writing …

The Professional Writers' Alliance
At last, a professional organization that caters to the needs of direct-response industry writers. Find out how membership can change the course of your career. Learn More »

Published: January 19, 2015