How to Flourish as a Writer by Prospecting for Repeat Business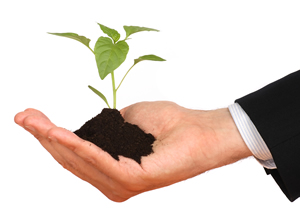 Hi, it's Gordon Graham, back with you for Day 4 of The Writer's Life.
This week I'm sharing some tips on how to land clients in the booming world of B2B content marketing.
So far I've covered why you should focus, pursue prospects that use your preferred content, and get on the list of writers your prospect calls.
Today I'd like to cover something that makes a huge difference to any copywriter's income.
Something that could spell the difference between thriving as a busy copywriter and living hand-to-mouth, constantly scratching for work.
That something is repeat business.
Everyone knows it's easier to get an order from an existing customer than to find a new customer. An existing customer already knows, likes, and trusts you. They can just pick up the phone and ask you to write another piece of content.
And you already know them, their products or services, and their house style, so there's no learning curve.
Repeat business is like manna from heaven. It arrives in your Inbox with no effort from you. It can come from the same company, or from your contacts who move on to other companies.
That's why any writer prospecting for B2B clients should look for a client who can offer repeat business.
One approach is to focus on the four types of content that naturally recur: blog posts, case studies, e-newsletters, and press releases.
Blog posts: Most B2B marketing execs want two or three new posts every week. But who's going to write them? If you like doing blogs, offer to develop regular posts for a sweet annual contract. Everybody wins: Your client gets her blog under control, and you get a steady stream of repeat business.
Case studies: I'm seldom asked to write just one case study. More often, a client wants a pack of four, six or 12. If you write case studies, look for medium-sized companies, or those with multiple divisions using these documents.
One client can hire you for dozens of case studies. I wrote close to 40 for Intuit, until I got tired of interviewing accountants. And I've written 16 for Google, and counting.
E-newsletters: By definition, a newsletter appears on schedule, once or twice a month, or at least every quarter. And most B2B e-newsletters are prepared on an annual contract. Presto! One deal turns into 12 pieces of business, or more.
Press releases: These may not be glamorous, but most B2B companies still use them. They can be assigned singly or in packs, when a writer builds a press kit out of half a dozen releases. And at $250 to $500 a pop, those fees add up.
Most B2B companies need an ongoing stream of these four types of content. And that's where you come in.
By snagging a regular blog, or half a dozen case studies, you can focus on writing … and forget about pitching new business for a while.
Share your comments here.
And tomorrow, I'll wrap up this series with some final tips on how to keep a B2B client happy and get lots of repeat business.

Crash Course in B2B Content
Dive into the lucrative world of B2B content writing. Expert Gordon Graham will show you the top 12 content types in high demand by B2B firms and how to complete each one like a pro. Learn More »

Published: January 22, 2015