How to Never Be the Smartest Person in the Room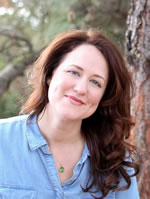 What a year it's been, huh?
I am so thankful for everything my freelance career brought into my life in 2014. I learned so many lessons in the past 12 months.
I'd like to share the most important ones with you this week.
But first … above all … I learned that freelance writing success was closer than I ever imagined. And it's closer to you right now than you probably think.
For every lesson I share with you this week, I ask you to also take the action I suggest. These actions will make 2015 the year that people start recognizing your name, talent and opinions … and begin paying you well for them, too.
Lesson #1: Never be the smartest person in the room. Or, if you are, you're in the wrong room.
Brian Kurtz from Boardroom, Inc., who presented this year at AWAI's FastTrack to Copywriting Success Bootcamp and Job Fair, likes to emphasize this over and over again.
Energy is contagious. So is knowledge. So, too, are contacts.
And the hands-down best way to surround yourself with smart, connected people is to attend an industry event like Bootcamp.
In this environment, you get open access to the very best in this business. Striking up a conversation and building a connection with those who have been successfully writing for years can happen multiple times a day there.
You'll not only make friends with the "smarter people" in the room, you'll also learn jargon … become privy to behind-the-scenes secrets … recognize trends … and discover what's hot and what's not.
If you're shy, you can even say to someone, "Hey, my goal at this event is never to be the smartest person at any given table. Mind if I join you guys?"
People in this business can respect that. It's how most legends got to where they are now.
Look at this way … when I wanted to learn Spanish, I moved to Spain. Once there, it would have been so much easier to just hang out with my fellow American students! After all, when I was with native Spanish-speakers, I had to face being the "dummy" in the room.
Nonetheless, I just kept showing up and hanging out with those who had what I wanted. After six months, I returned to the U.S. nearly bilingual.
It's the same when you're at a live event. It's easy to stick with who feels comfortable.
These can be valuable connections, no doubt. But, if you branch out instead, you'll end up making huge leaps in your knowledge base – and, ultimately, your career and income.
So … before you move on to the next email in your inbox, I want you to go to your calendar and write down one, two or maybe three live direct-response industry events you're going to attend next year, where you won't be the smartest person in the room.
I'll definitely be at Bootcamp, but maybe you'll want to attend the Web Intensive in Austin, Texas … there are several events to choose from.
If you can, make a commitment right now and register.
If you can't do that yet, put it in your calendar anyway. Then, make a plan to be there.
Whether that means putting away $100 each week until you have enough money. Or, if you're still working full-time, requesting time off well in advance. Do whatever it takes.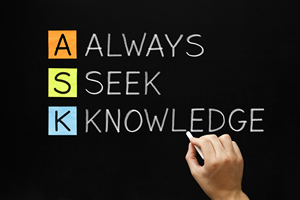 I love the saying, "The quality of your life is determined by the quality of the questions you ask."
I'd like to add that, when you ask those questions, make sure you have an audience of people who are smarter than you nearby to answer them.
So … tell me! Which events am I going to see you at in 2015? Let me know in the comments.
Coming up … we're going to look at one trait I've discovered all top-notch copywriters have in common – it's a new twist on the old term "starving artist."
Until then …

The Professional Writers' Alliance
At last, a professional organization that caters to the needs of direct-response industry writers. Find out how membership can change the course of your career. Learn More »

Published: January 5, 2015