No More "Quick Fix" Marketing!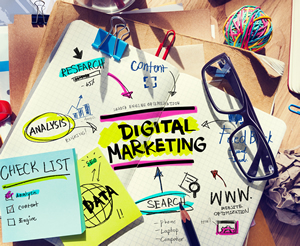 Have you ever tried "quick fix" fad diets? Confession time … I have!
I've eaten only meat, all liquid, and no carbs. I've tried meal replacement shakes, pills, and even coffee that promised weight loss …
And I've learned that fad diets don't work — at least not long-term — because they're simply not sustainable.
It's just not realistic to avoid all carbs, consume massive quantities of grapefruit, exist on shakes, or do whatever other fad diets demand you do … for the rest of your life. That's why so many people who lose weight on a fad diet gain that weight back as soon as they go back to their "normal" eating habits.
They would do better to create a "new normal."
This is proven by those who achieve both weight loss AND success at maintaining a healthy weight long-term. Most of these people attribute their success to the fact that they changed their lifestyle and cultivated new eating habits …
Their "new normal" is not the same as it was when they were overweight.
The same concept applies to marketing your business, too.
If you're unhappy with the results you're getting from your marketing, you have to change what you're doing. Otherwise … Do the same thing, get the same results.
But you have to make your new commitment to better marketing a sustainable one. It won't succeed long-term if it's just a quick fix.
The PSD Method
The PSD Method is a way to create new habits and establish a "new normal" for marketing your web-writing business. It's powerful in its simplicity, and it works.
P is for Plan
When planning your marketing for the year, you must first evaluate what you've done in the past …
What has worked well? (Plan to do more of that this year!)
What didn't give you the results you had hoped for? Is there a way to tweak it and retest to see if you can get better results?
What new strategy do you want to implement and test?
Here are a few things you may be considering including in your marketing plan for the year:
Lead-generation magnets
Email campaigns (both broadcast and autoresponder sequences)
Direct-mail campaigns
Social Media campaigns
Newsletter (online, print, or both)
Webinars
Podcasting
Blogging
Guest blogging
Contests
Events
Articles
Books
Speaking
Networking
Referral programs
Next, get a calendar and map out your marketing plans for the year.
For example, if you're publishing a monthly newsletter on the 10th of each month put an "N" on the 10th of each month on the calendar. Put a "B" on your blog publishing days, a "P" on your podcast days … you get the idea.
Plan how many different lead-generation magnets you'll offer, and plan out — on the calendar — the promotional and follow-up campaigns associated with each one. I like to color code different lead-gen campaigns so it's easier to keep them straight.
If you're publishing a newsletter or a blog, brainstorm enough article ideas for the entire year (or even just the first six months). And then plan which articles you'll publish each month. Write it all down.
When you have a plan ahead of time, your marketing is more cohesive and more effective. It's also EASIER to continue to implement — easier to sustain — because you already know what to do each month …
You simply follow your plan.
S is for Schedule
The next step is to take your planning calendar and schedule appointments with yourself on your work calendar to get it all done.
Let's take the newsletter example … If you've planned to publish on the 10th of each month, schedule writing time enough in advance to have your articles done and formatted in time to publish the newsletter when your audience is expecting it. Schedule it right into your work calendar as an appointment with yourself.
Now, realistically, there are going to be things you've planned and scheduled that you just don't get done. Maybe you got extra busy with client work. Maybe you had a family emergency. Maybe you procrastinated and kept putting it off (I've been guilty of this a time or two!) …
We're human, and things happen. So schedule yourself a catch-up day.
Working with a business coach, I've begun holding monthly "Get It Done" days. I block out time on my schedule every 3rd Friday of the month. I don't schedule client meetings or client work on that day. Instead, I work on the self-promotional projects that are on my to-do list … the things that were planned and scheduled but didn't get done for one reason or another.
I check in with my coach three times that day — 8 a.m., noon, and 4 p.m. She holds me accountable throughout the day and helps me celebrate my progress.
If you don't have a coach, find another way to hold yourself accountable. An accountability buddy, fellow freelancer, friend, or family member are great options … as long as you choose someone who really will hold you accountable to get it done.
D is for Do
The plain, unvarnished truth is this: The best thought out and scheduled plan will yield zero results if you don't DO what it is you've planned and scheduled.
As Jedi Master Yoda (Star Wars) says, "Do or do not. There is no try."
So stop making excuses. Stop telling yourself you'll "try" …
Simply do it.
If something doesn't work, learn from the experience and do something different next time. The important thing is to keep doing.
Your "New Normal"
When you implement the PSD Method … when Plan-Schedule-Do becomes your "new normal" … you'll begin to see a steady influx of clients, projects, and, ultimately, profits. You'll break away from the feast-or-famine cycle that many businesses, especially freelancers, fall prey to.
You'll become a wealthy web writer.
So tell me, is 2015 the year you create a "new normal" for marketing your business? Make a public commitment by leaving a comment below.
Cheers … to your success!
This article, No More "Quick Fix" Marketing!, was originally published by Wealthy Web Writer.

The Professional Writers' Alliance
At last, a professional organization that caters to the needs of direct-response industry writers. Find out how membership can change the course of your career. Learn More »

Published: January 14, 2015