To Save Time and Earn More Money … Specialize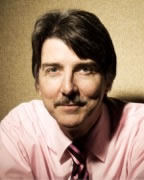 Gordon Graham
I've been a professional writer for 35 years—but I've never seen anything like the massive opportunity for writers called "content marketing."
This week I'll be sharing a series of ideas on how you can better target, land, and keep B2B clients who need this type of content.
To start, here's one for every writer: Focus. Find your niche. Specialize.
That will pay off for you in at least four ways:
1. Specializing helps busy prospects remember you.
Anyone who hires writers is super-busy, with too much to do and too much to remember. When you approach them as an "all-purpose copywriter," your name will not stick in their minds.
But, if you approach them as a specialist who already knows their business, you'll get their attention. And they'll more likely remember you.
2. Specializing gives you instant credibility.
To break into writing content, play your best card: the trade you've been working in. Even without many samples, knowing the business is a powerful introduction. That tells your prospect he doesn't have to waste valuable time explaining the basics.
3. Specializing cuts the learning curve.
With a specialty, you already know the jargon, the issues, and the trends. You can interview sources intelligently. You can write informed content. And you won't have to spend days learning the basics of a whole new business.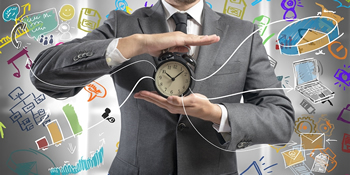 4. Specializing earns you more.
By getting the attention of prospects and skipping any learning curve, you can close sales and start earning faster. That generates more dollars per hour. Who doesn't want that?
Now that you've heard the benefits of specializing, how do you do it? Well, I believe there are three basic ways to focus:
1. Vertically, by writing for a certain sector.
In my case, I focus on enterprise tech, because I worked in it full-time before going independent. AWAI has lots of resources on how to find the best niche for you, based on your education, work experience, dreams and passions.
2. Horizontally, by writing a certain type of document.
I mainly write white papers, because these are challenging projects where I can really make a difference.
There are lots of things you can focus on, including these 12 popular types of content:
blog posts
case studies
e-books
e-newsletters
infographics
placed articles
press releases
slide decks
speeches
video scripts
websites
white papers
And, to help you find out more and get earning quickly, I cover all 12 of these in the AWAI Crash Course in B2B Content.
3. Both, by writing a certain type of document for a certain sector.
My "sweet spot" where I get the best results is writing white papers for enterprise tech.
See how you can focus vertically, horizontally, or both? And I urge you to do this, today … and get started writing B2B content in 2015.
Share your comments here.
And tomorrow, I'll explain why not to bother trying to convince any prospect to publish the type of content you want to write.

The Professional Writers' Alliance
At last, a professional organization that caters to the needs of direct-response industry writers. Find out how membership can change the course of your career. Learn More »

Published: January 19, 2015