How a Little Luck Made One Freelancer Unstoppable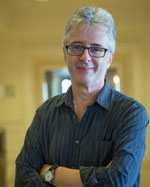 Nick Usborne
As freelancers we're all hoping for a lucky break.
Goodness knows, other copywriters seem to get lucky breaks.
And, during occasional bleak moments, we may feel a little sorry for ourselves and wonder why other people seem to get all the luck, when we don't.
Hi, my name is Nick Usborne, and this is the first of five articles I'm going to be sharing with you this week.
Like you, I'm a freelancer. Over the past 35 years I've had my share of good luck. I've also had some bad luck.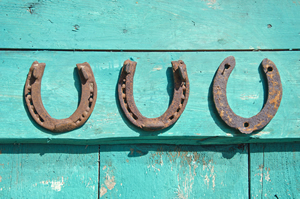 But, it was those lucky breaks that really moved my career forward. Every big leap ahead has been the result of a moment of good luck. (The bad luck just set me back temporarily.)
Can you really rely on good luck as the foundation of your success?
Yes, you can. But ONLY if you mix it in with being well-prepared, being confident in how you market yourself, and taking positive action.
To give you an idea of what I mean by all that, let me share a story with you.
Last September I was at the AWAI Bootcamp in Delray Beach. It was on day three, I think, that I was walking from the conference rooms back toward the elevator to go to my room.
As I passed through the lobby area, Shelley Jacobson, one of the attendees, raised her hand and asked if she could ask me a question. I sat down with her and her friend, and we spoke for maybe 20 minutes.
Her story was familiar. She didn't feel at all confident about selling her services as a freelancer. And she didn't know how to get out of her "funk."
To cut a long story short, I heard from Shelley about three months later. She had just landed a $30,000 contract to create content for a company's website. Not a bad project!
Let's look at this short conversation in terms of luck.
She was lucky I happened to be walking by at that moment.
She was lucky I wasn't on the way to another appointment.
She was lucky that I had many years' experience as a coach for freelancers. I don't think she even knew that.
And, she was lucky that some of the things I said to her resonated in a way that made powerful and immediate sense to her. Not every coaching session leads to fast, positive results.
Yep, she was lucky.
But … for her part …
She invested in the trip to Bootcamp. She raised her hand when I walked by. She listened to what I said. She took it to heart. And, she found the self-confidence to take the next step forward.
Yes, she was lucky in many ways. But none of that luck would have meant a thing if she hadn't prepared herself and then made the commitment to take action.
By coming to Bootcamp, Shelley has put herself in a position to find her lucky break. If she hadn't come, nothing would have changed for her.
Luck is like a firefly on a summer evening. It's there for a moment, and then it's gone.
Your job is to be in the right place at the right time, and be ready to grasp that firefly the moment it appears. You have to be ready.
Over the next four days I'll be telling you how to do just that. How to get in front of luck when it appears. And how to leverage it like crazy.
In tomorrow's article we'll focus on preparation. On how to get lucky as often as possible. Don't miss it!

Marketing Confidence: Learn to Love Marketing Your Business
Learn to love marketing your business, and start landing the clients you need to reach your financial goals. Learn More »

Published: February 2, 2015