Is B2B Right for You?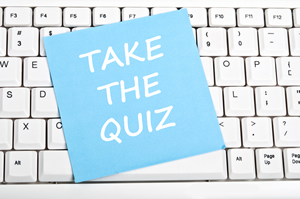 Tons of clients … short assignments … never having to write hype-y copy … loyal clients who expect to pay professional fees …
Those are only a few of the reasons why writers decide to become a Business-to-Business (B2B) copywriter.
And then, when you add in no hard selling … no pressure to beat a control … and virtually no competition from other copywriters … it's easy to see why B2B is a favorite path to the writer's life.
But how do you know if B2B is the right path for YOU?
We've put together a little quiz to help you decide once and for all …
And if I were you, I would definitely take the quiz right now …
Because if you decide B2B is the right path for you, you'll want to take advantage of the special offer on Steve Slaunwhite's Secrets of Writing High-Performance Business-to-Business Copy.
Until February 26th, you'll save $150!!
PLUS, you'll get two special bonuses aimed at getting your writing business up and going as quickly as possible …
The first bonus is a special webinar on choosing your niche within the B2B industry. Choosing a niche is one of the places where many copywriters get stuck. But Steve is going to teach you once and for all how to choose the niche that's right for you.
You'll also get access to a training video where Steve will show you exactly what to put on your B2B copywriting website, so you'll market yourself as a professional in your new niche from day one.
With Secrets of Writing High-Performance Business-to-Business Copy and these two bonuses, you can be up and running in as little as a month …
Regardless of where you are right now!
In fact, even if you're a complete beginner, you could realistically get through the entire program, and start building a six-figure writing business in as little as a month.
Take the quiz and check it out for yourself.

Modern B2B Copywriting
Learn everything you need to know to succeed as a B2B copywriter from marketing your services to writing copy and everything in between. Learn More »

Published: February 24, 2015