Video:


Discover How Meditation Makes You a Better Writer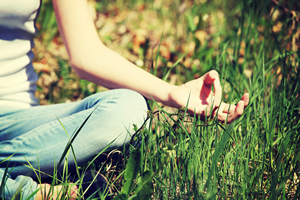 Dr. Annette Annechild has spent her entire professional life developing her own unique style of guided meditation, which she's used to help celebrities, movie stars, Olympians, and famous musicians and artists successfully face their fears and break through their personal obstacles.
In fact, you may have seen her talking about these techniques on dozens of television shows nationwide — including Oprah, twice.
She's also a writer herself, having authored 10 books in the wellness field for respected publishers as Simon & Schuster, Random House and MacMillan.
But here's one of the amazing things about Annette — and how the idea for this program came to be.
Knowing she's an avid writer herself, I invited her to one of our writing seminars …
After listening to a few sessions and mingling with some of the participants, she said to me:
"I don't worry about those who know they can be successful. You give them all the tools they need. The people I worry about are the ones who want to succeed … but aren't sure they can."
The result was an incredible program called Accessing the Writer Within: Your 21-Day Journey to Unlocking and Unleashing Your True Writing Potential.
And since its creation late last year, it has helped hundreds of writers get out of their own way and make real forward progress toward their goals.
My partner, Rebecca Matter, was one of them. And she recently sat down with Annette to learn more about how – and why – meditation helps writers be more successful …

Accessing the Writer Within: A 21-Day Journey to Unlocking and Unleashing Your True Writing Potential
With these twice-daily meditations for writers, you'll immediately start to enjoy better creativity, greater productivity, bigger success, and more happiness. Learn More »

Published: February 20, 2015