Special Update: Spec Assignment Generates Online Buzz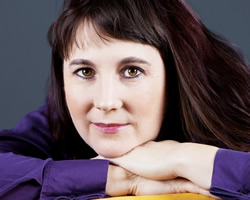 At the Job Fair at AWAI's annual FastTrack to Copywriting Success Bootcamp, dozens of publishers, marketers and other companies asked attendees to submit spec assignments. It's kind of a "try out" to see if you have the chops to write for them. To write a spec that gets you noticed, you have to study the company, their prospects and closely follow any guidelines they set. It's a great way to get hired without having a big portfolio or a lot of experience. Basically, most companies are only interested in whether you can write effective copy.
As we mentioned a few weeks back, a spec assignment AWAI member Tanya Brody sent in during last year's Job Fair landed her a full-time job as a copywriter with a growing company in her hometown, LeadPages. And she just wrote in with more exciting news. That original spec, which was about creating effective landing pages, was turned into a blog post for her new employer, and it's going gangbusters.
"I was told when I started the interview process that they wanted to publish it at some point. They said of all of the spec assignments they had received, mine and one other were the ones they felt were worthy of publishing," says Tanya, who added she did make a few edits before publication.
Since it appeared online, Tanya's blog post has been re-tweeted more than 350 times and generated tons of positive comments from readers. Plus, Tanya says she's been contacted by fans through LinkedIn. All in all, it's a hit.
"They are incredibly pleased," says Tanya. "It's getting us a lot of attention and we've gotten a bunch of opt-ins from it as well."
Awesome news, Tanya. Keep up the good work!

The Professional Writers' Alliance
At last, a professional organization that caters to the needs of direct-response industry writers. Find out how membership can change the course of your career. Learn More »

Published: February 19, 2015