The Basics of Successful SEO for Copywriters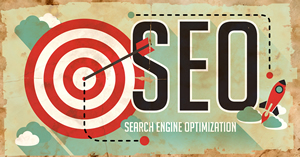 Happy Thursday! And welcome back inside the Web Copywriting Intensive …
So far this week, I've talked to you about getting paid for improving the look and focus of a website, for creating killer content strategy, and for helping the website present their content in the best possible way.
Today, I'd like to share some of the awesome tidbits Heather Lloyd Martin gave during her session – SEO Keyphrase and Content Strategies for Non-Geeks …
Heather is a well-known pioneer and expert in the world of search engine optimization (SEO) copywriting. And the whole focus of her session was helping all of us see that SEO doesn't have to be a mysterious or confusing part of web writing work …
She considers herself a writer … not a tech person. And as a writer, you're in a unique position to deliver great SEO results for your clients and to get paid very well to do it.
How well? Heather pointed out that "web content editors" – a common job description for SEO-focused writers at companies – have average salaries of $90,000, according to research by MarketingProfs.
Why do companies pay so much for SEO?
SEO is a web writing service that helps content on your client's website get found easily by people using search engines like Google, Bing, and Yahoo …
And, when it comes to marketing to customers online, that's critical.
Today, buyers do a ton of research online before ever picking up the phone to call a company or click to buy something. And good content that attracts buyers and provides the information they want can have a big impact on a company's bottom line.
Think about that for a minute …
If your client's well-written web page brings them $100K in sales, paying you $500 a page (or more!) to ensure more people find it is a great investment.
So, how do you optimize copy to deliver better SEO results to your clients?
Heather highlighted some key factors from her master table of SEO Success Factors …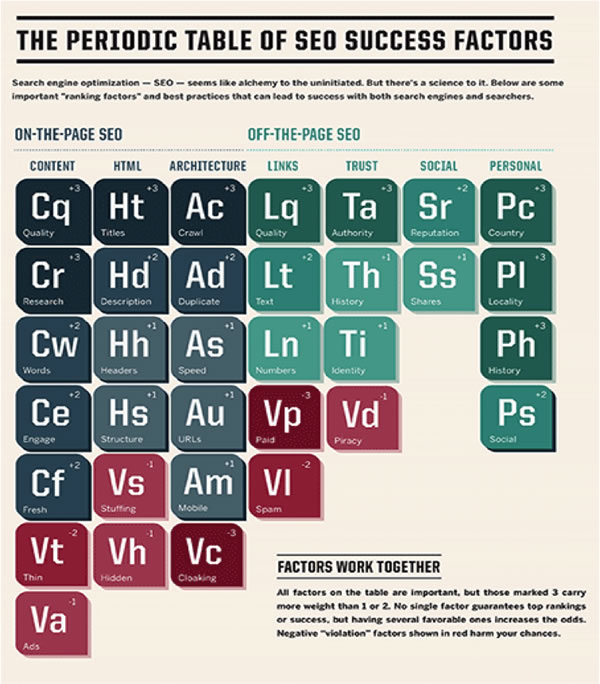 As you can see, there are lots of factors. But the following four not only have a big impact on how search engines "rank" your client's web pages, they can also be directly influenced by you …
SEO Success Factor #1: The quality of the content
Seems like a no brainer, but web content needs to be good quality to be successful. We've all had the experience of finding a bad article online – no good information inside, totally shallow, or even completely off topic.
So, if you're working for a client whose copy is low-quality, in addition to optimizing it, you'll want to revise it so it provides the valuable information buyers are searching for.
Make sure it's focused on the right topic, that it answers questions, and that it's the kind of thing readers are willing to bookmark, save, and come back to often.
SEO Success Factor #2: The quality of the research behind the content
Ever been reading something and felt like the person just made it all up? Or, ever notice that an "expert" piece only cites Wikipedia and their uncle Bob?
Successful web content is well-researched. It's based on real facts from scientific studies, case studies, and expert interviews.
Search engines can pick this up and will reward it by ranking the piece higher on their search results pages (and this makes clients very happy).
SEO Success Factor #3: The quality of reader engagement
Reader engagement is measured by how long someone who arrives on a webpage stays on that webpage. And, there are online tools that watch this, so search engines can reward you for writing pieces readers like to spend time viewing.
Other things that search engines use to assess the quality of reader engagement are comments, likes, and shares.
So, along with improving the quality of the content, ensure readers have the opportunity to engage with the author or company by allowing comments and making it easily shared by incorporating social media buttons on every piece.
SEO Success Factor #4: The quality of your word choice
Heather pointed out that we've all seen "keyword stuffed" articles over the years. These are articles that say things like, "Our digital camera store is the best digital camera store in the Portland, Oregon, area, and if you want the best digital camera store in town, just come to our digital camera store."
And, while once upon a time, in the very early days of web search, this did help content get found, now the search engines have adapted to bury this kind of low-quality content.
It's important to talk naturally about the topic in your piece. You can use a key phrase – the word or words most relevant to the topic – to help readers know they're in the right place, but you don't want to beat the same set of words to death.
Use related phrases, synonyms, or even common slang terms, but above all, sound like a normal person so that it pleases your readers … because search engines reward that, too.
Now, is there more to SEO? Of course. And Heather went into a lot of great detail in her three-hour session.
But even this simple list of four tips can help you improve a client's ability to get found by their prospects, and improve their experience with your client's website.
Plus, knowing these four key factors in SEO will help you look at everything you read on the web a bit differently. For example, if you pay a visit to your favorite webpage now, I bet you'll find you have many thoughts about how well it does – or doesn't – use these four key factors.
Let me know what you find in the comments. Then tomorrow, I'll wrap up the week with my notes from the session with Ryan Deiss – a reveal of an email marketing system so complete, it impressed even the legendary Nick Usborne himself.
To put it in Nick's words … you could take this one session and create a very profitable writing business from scratch.

The Professional Writers' Alliance
At last, a professional organization that caters to the needs of direct-response industry writers. Find out how membership can change the course of your career. Learn More »

Published: February 12, 2015