4 Questions to Help You Get Started As a Content Writer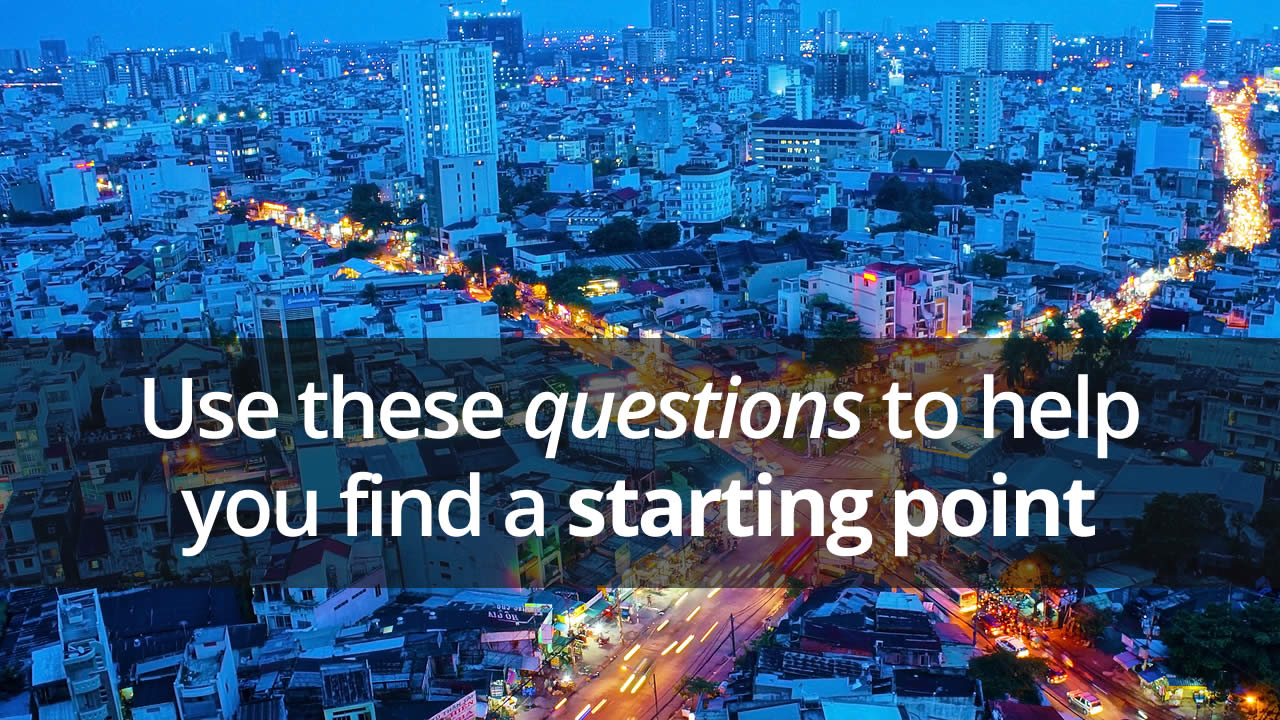 Hi – it's Mindy McHorse, back to talk to you again about getting started as a content marketing specialist (along with why this could be the career-making move you've been waiting for!).
Because, not only is it rife with opportunity and clients willing to pay …
It's also an excellent choice if you're a fence-sitter. Seriously. If you've ever been on the fence about which direction to take your writing career (and come on, who hasn't?) …
Then you'll love this one, because it marries everything into one.
See, content marketing is about understanding how all the pieces of marketing connect and reinforce each other. It's a smart course for your writing career, because it gives you versatility. It puts you in an excellent position to not only consult on each type of content, but also to write the pieces that most interest you.
That's why I asked you yesterday to think about which types of content you most want to write.
The next step is to choose the industry where you'd like to focus your efforts. Keep in mind, the industry you choose will often dictate which type of content is more effective. Some markets respond best to email, others to social media posts, other to case studies.
Today's task, at least if you want to hit the ground running as a content marketing specialist, is to zero in on the industry you want to write for. Think of it as a jumping-off point. You can always branch out in other directions, or to other industries, in the future.
To pick your "starting point" industry, ask yourself these four questions:
What industry or profession do you already have experience in? What do you already know about certain jobs?
If you're interested in an industry you don't yet have experience in, do you have access to someone who does? For example, if you want to write for chiropractors, do you know anyone willing to be your inside source? Think about friends, siblings, neighbors, and so forth.
Are there any industries you'd like to promote based on your passions or hobbies?
What about charities or causes you feel passionate about?
Your goal here is to find the ideal intersection between opportunity and passion. Pick something, and then I'll help you move forward with it. (Tell me what you've picked – I'd love to know!)
But don't stress about it. At best, you'll hit on something you love and are good at. At worst, you'll gain experience and portfolio samples before moving on to a new industry.
Tomorrow, I'll give you examples of different marketing strategies so you can start thinking about things you'll advise clients on.

The Barefoot Writer
Discover a lucrative style of writing that will give you as much freedom as you can have while earning a great income at the same time. Learn More »

Published: March 31, 2015