A 10-Minute Marketing Upsell Shortcut Guaranteed to Get Results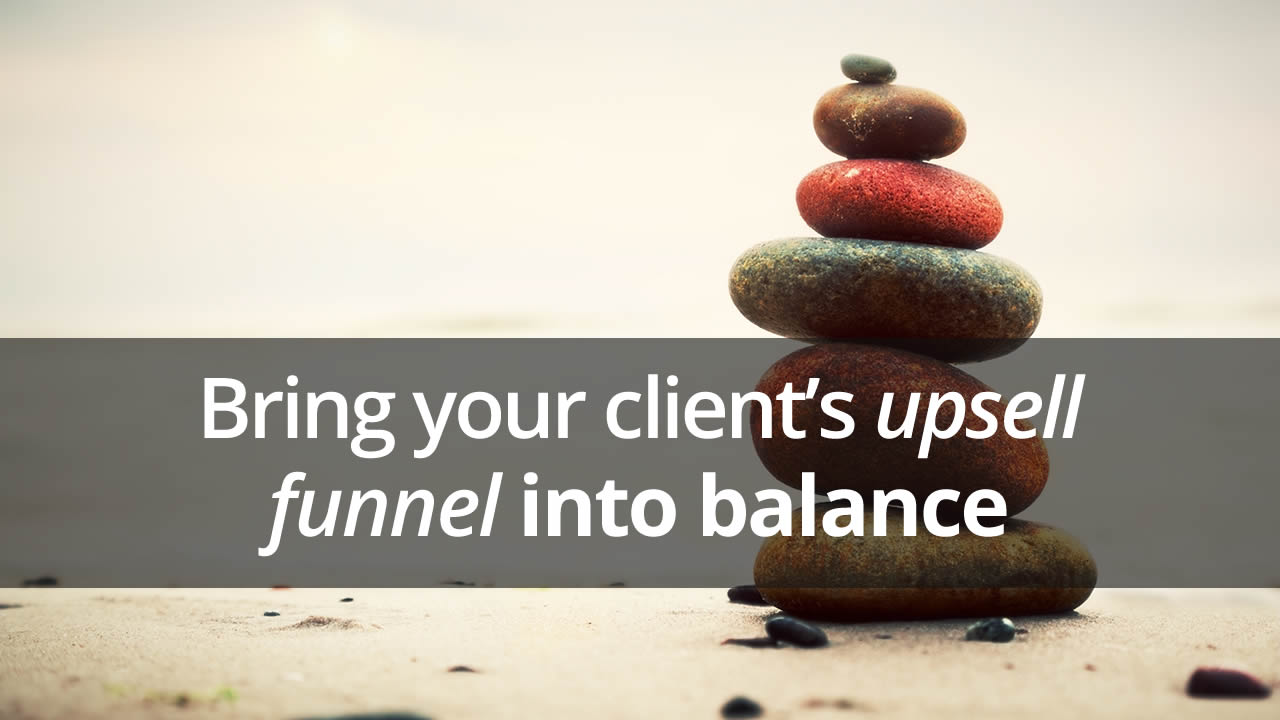 Cindy Cyr wrapping up my week at The Writer's Life. So far, you've discovered that in order to expand your assignments you should:
Always offer an upsell when presenting a proposal to a client.
Diagnose and prescribe what will solve your client's problem and give them the best possible results.
Use checklists to thoroughly examine and find every opportunity to deliver effective, efficient and impressive results.
Look for opportunities to increase your client's income.
Today I want to give you a 10-minute shortcut for tapping into the most successful marketing models in your niche, so you can feel confident you'll be able to deliver results for your client.
It's a fine balance when proposing an upsell. Proposing too much can cause overwhelm, and even cost you a client, especially if you propose things that don't work. So, you want to propose things that will get immediate results.
The best way to do this is to avoid making things up from scratch and model what is already working.
Top-performing companies spend a lot of money testing in order to get the most effective and efficient marketing funnel.
You can find out exactly what they're doing in about 10 minutes, and then use this as your blueprint following these steps:
Step 1: Look at your niche to see who the top competitors are in your market. Who else is selling what you want to sell, and who is the most successful? If you don't know, look in Clickbank in their Marketplace. Find the category you want to sell in and look up the top-selling products.
Step 2: Buy the product and write down everything they do. What is their upsell? What is their offer? How is their landing page laid out? What does their copy look like? What are their traffic sources, and so on? Create a blueprint by writing down their exact steps in order, along with details about what and how they offer things.
Step 3: Compare their funnel to your prospective client's funnel. What components is your client missing? For example, if the model you examined offers a three-pay option and two bonuses, and your prospective client only offers a single-pay option and no bonuses, then you might include an upsell to develop a new offer.
Or, if the model offers two upsells, and your prospect offers no upsells, suggest developing upsells for them.
So, that wraps up our week …
I've shown you how to expand your projects and confidently prescribe upsells that demonstrate your value by revealing missed opportunities that are efficient, effective and impressive.
Will you start offering upsells? Did you have a favorite method of prescribing? I'd love to hear your feedback and am happy to answer any questions you may have, too. Post a comment here.
One final thought …
While some will automatically take your upsell, not everyone will. That's okay though. Because, even when a client doesn't take your offer, a well-prescribed upsell positions you as an expert that brings more value to the table … especially when competing against someone who does nothing more than take orders.
So, prescribe with confidence. When you do, you'll close more sales, build better relationships with clients, and will soon have a roster of long-term, happy customers who not only hire you again and again but refer you to other clients.

The Professional Writers' Alliance
At last, a professional organization that caters to the needs of direct-response industry writers. Find out how membership can change the course of your career. Learn More »

Published: March 13, 2015