How to Be a Professional in the Eyes of Your Clients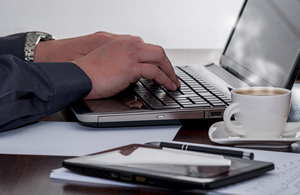 It's Joshua, here with you again …
Let's do a quick review of where we are so far this week …
You are on a roll!
This is critical stuff. Without it, most writers are dead in their tracks.
But, not you … you've nailed it and are moving forward. Feels great, right?
Since you're on a roll, I'm going to give you the next step.
Step Four: Present yourself as a professional.
Do you want to know what every marketing director out there is looking for?
They're looking for professionals.
I realize you're just starting out and you may be thinking, "What? I'm not a professional writer … I'm a newbie. How am I ever going to get hired?"
I felt exactly the same way when I started.
And, to be honest with you, at first I flopped around wondering how I could get around the old idea that to get good clients I had to look like a pro … but to be a pro I had to have good clients.
Lucky for me, Bob Bly came to the rescue. He helped me understand how clients define a professional … and it was not as scary as I thought.
Actually, it was really very simple.
Let me show you what I mean …
When you think about a professional, what comes to mind?
I think of two major characteristics …
First, a professional has knowledge and skills that match the market needs.
Second, a professional does what he says he will do. You can depend on him to get the job done.
Consider the first one …
Would you walk into a dentist's office and ask for help with your taxes?
No! Because, even though the dentist has great skills, they're not the skills you need right then. You need an accountant to work on your taxes.
(The dentist can help with the teeth grinding that comes after the taxes are done!)
Now, let me ask you something …
Do you have information and skills the market needs?
Sure! This is easy. Why? Because you have AWAI on your team.
They are the world's best at teaching copywriting on just about any topic. Want to be a world-class web writer? How about work in the health market? Finance? B2B? Non-profit?
No matter what market appeals to you, AWAI has a proven, powerful, helpful system for giving you the right know-how and insights.
Doesn't that feel great! So, you can check off that first point of being a professional.
Let's look at the second characteristic …
Do you keep your word? Can you meet deadlines? Do people trust you? Will you work diligently and get the job done?
If you can answer these questions with a firm, "Yes!" (and, I bet you can) … congratulations! You have what it takes to be a professional starting today.
You've done some great work this week. You're almost ready to start hauling in the projects and cashing checks … but there is one more thing you need to do.
Tomorrow, I'll give you the ultimate, end-all-be-all secret sauce to enjoying the writer's life and living the lifestyle of your dreams …
Until then, why not take a half hour today – or, better yet, right now – and make a list of the AWAI programs you have and the skills you've developed (or could develop).
Then, write down some times in your life when people were counting on you to get a job done … and you did it.
Seeing all of this written down will give you great confidence in presenting yourself as a pro! Having the right know-how and being dependable are the things good clients are looking for … and you have them!

The Professional Writers' Alliance
At last, a professional organization that caters to the needs of direct-response industry writers. Find out how membership can change the course of your career. Learn More »

Published: March 5, 2015