How to Choose Your Best Marketing Method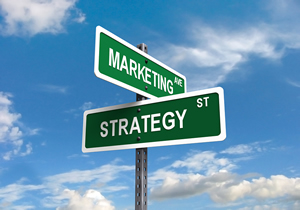 Welcome back!
Wow! You know your niche … and you know what services you're going to offer! Cool!
The next question is this: How are you going to approach clients … and what will you say to convince them to hire you?
At this point, you need to make a very, very important decision …
Step Three: Decide HOW you'll market yourself as a copywriter.
When it comes down to it, there are really only three ways to market yourself …
Marketing Method #1: Direct Response
With this method, you're marketing yourself directly to your potential clients. You're trying to get them to take action RIGHT NOW. The action you want them to take is to answer your emails, review your website, answer your questions about their goals, and, of course, pay you a big fat check to write for them.
This is by far the fastest and least expensive way to market yourself as a copywriter. Here are some ways to do it:
Cold calling
Personal email campaign
Direct contact via LinkedIn
Live networking
Online networking (via social media)
Direct mail
E-newsletter
Conferences and events
In-person visit
Mastermind and other business groups
Referral marketing
PPC
Video sales letter
Marketing Method #2: Expert Status
With this method, you're enticing prospects to contact you. They "discover" you, like what they see, and reach out to you.
This method sounds really cool. "I get to stay home, sit around in my PJ's, and clients come knockin' at my door? What's there not to love?!"
And, it is true. I love nothing more than getting a call from a potential client, begging me to work for them because they saw me speak at a live event.
But, don't be fooled … it takes consistent work to get there, and it takes time. Nothing is free in life. As they say, "The harder the climb, the sweeter the summit."
Here are some ways you can turn yourself into a bona fide expert …
Writing a book or e-book
Speaking
Interviews — TV, radio, blog, podcast, Google hangout, etc. (both being interviewed and conducting the interviews)
Referral marketing
Blogs
Articles
Associations
Training
Teaching (colleges, events, etc.)
Money-making website
Marketing Method #3: The Combo Approach (Recommended)
The third method is not really a stand-alone method. It is combining the direct-response and expert methods.
In this way, you get an immediate boost in revenue, even while you're building your reputation as an expert.
Yes, it is trickier to do … but the rewards are awesome. At the end of a year or two, you'll make a super strong six-figure income and have a marketing system that regularly feeds you new, rich, and eager clients.
That's when the writer's life really kicks in …
You make the combination by choosing one approach from each method.
For example, you might decide to write "warm emails" each day to prospects (a form of direct response) and work on a book proposal each day (foundation for expert status).
And, do you know which method is "THE BEST"?
The one you will consistently do.
So, relax. You can confidently pick a few of these methods and move forward.
Now, a word of caution … while ANY of the methods I've shared with you will work … they will only work if you say the right things to prospective clients.
Think about it … you can't slap someone in the face and expect them to like you! You have to go about things in a certain way.
So, tomorrow, I'm going to tell you what marketing directors are looking for when they hire a copywriter. By the end of the article, you'll know exactly how to trip their "I've got to hire this person!" trigger.
Until then, decide which marketing method you'll use. They all work … if you work them.
Shoot … if you really can't decide, print this article, pin it on the wall, take 10 paces backwards, and throw a dart!
Whatever it takes … just pick one and move on. :)

The Professional Writers' Alliance
At last, a professional organization that caters to the needs of direct-response industry writers. Find out how membership can change the course of your career. Learn More »

Published: March 4, 2015