How to Consistently Make Impressive Recommendations for Your Clients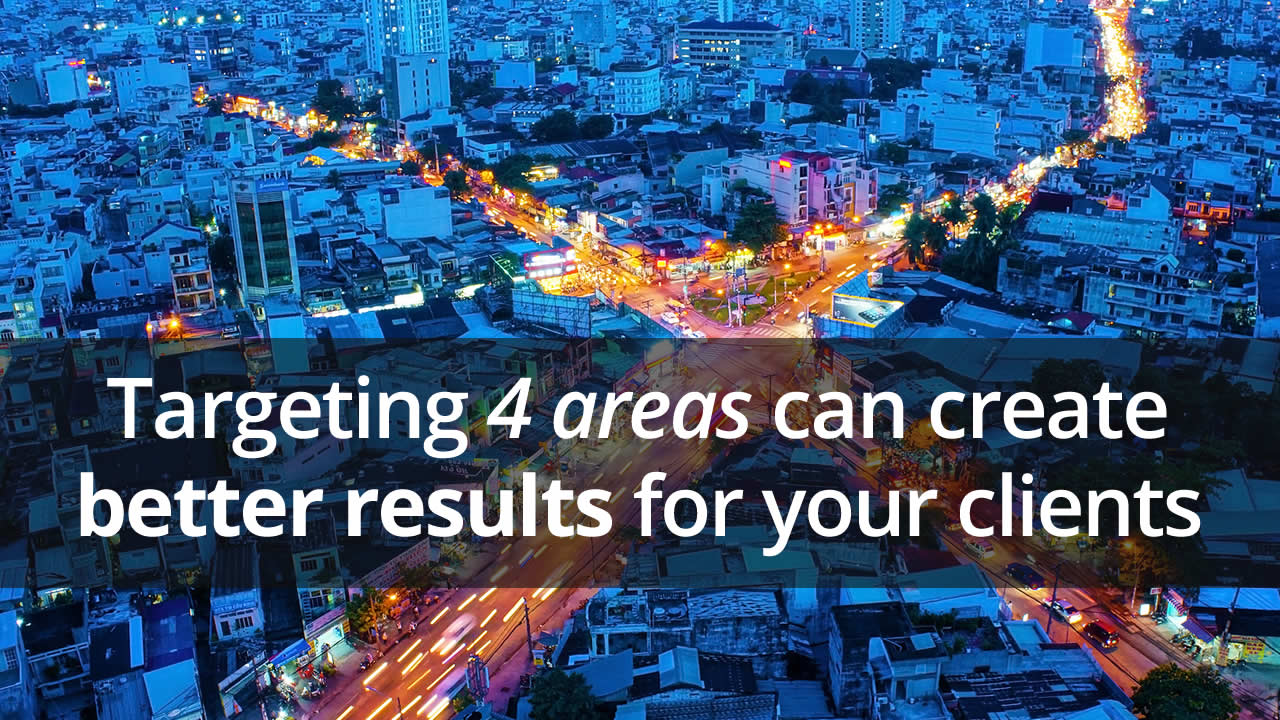 Cindy Cyr here, discussing how to expand your income this week.
Cindy Cyr back again to build on yesterday's secret: To create upsells your clients love, you must diagnose and prescribe what they need.
If you're not sure you really know what your client needs, stick around. Because today, I'll give you some clear strategies that will help you come up with the answer, and make you feel confident when making your recommendations.
Remember, the first step is to find out what your client's main goal is.
One of the tools I find useful for diagnosis, no matter what your client's goal, is to create checklists. These help you thoroughly evaluate and consistently deliver great recommendations. Plus, they help you avoid accidentally overlooking golden opportunities.
Four places you can use checklists to evaluate are:
Websites. Websites offer one of the greatest areas for improvement, as many companies (even huge ones) are committing dozens of mistakes that cost them tons of leads and income. The checklist I like to use to uncover missed opportunities on websites comes from Pam Foster's Site Audits Made Simple, which not only includes a detailed checklist, but reveals the most common problems to look for during your diagnosis.

The Marketing Triangle. In The Accelerated Program for Six Figure Copywriting, Dan Kennedy describes his philosophy on what he calls the marketing triangle. He says "Present the right message to the right market with the right media." Based on this, the three-part checklist here includes evaluating the message, market, and media.

First, look at the message to see what's missing. For example, could you improve results by changing their offer and including bonus reports (that you write for them)? Or, could you create a stronger USP that attracts more of their ideal customers and sets them apart from their competition?

Next, look at the market. Are they targeting the right people? Are there opportunities to segment their list? Or to create pieces to attract a particular segment, such as a targeted email campaign?

Third, examine how they're delivering their message. Are there different types of media that could open up new opportunities? For instance, if their audience is young, social media or an online ad will be more effective than the print ads they might be running.

Traffic. Evaluate where their traffic is coming from and what else could be added to help them attract more buyers. You'll find a great checklist in Brian Edmondson's, How to Build Email Lists, which gives you 12 ways to drive traffic and build your list … including ideas many smaller businesses aren't as familiar with, such as banner ads and newsletter ads.
Hot trends. Examine which trends can maximize the impact of your client's marketing dollars. Some trends currently on my checklist are content marketing (especially in the non-profit sector), customized social media content and Facebook advertising (especially for businesses marketing to professionals and the baby boomer demographic), and video marketing.
Print out these checklists so you have them handy for diagnosing your clients' marketing. Are there any diagnostic checklists you use that weren't mentioned? Share them here in the comments.
Tomorrow, I'll give you three more opportunities for upselling your client.

The Professional Writers' Alliance
At last, a professional organization that caters to the needs of direct-response industry writers. Find out how membership can change the course of your career. Learn More »

Published: March 11, 2015