List Brokers and Why They Are Important for You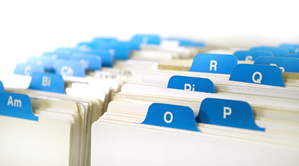 Many copywriters who are new to B2B often struggle with finding high-level quality clients. Visit any forum or group and you will see that many within the crowd are voicing this concern or a variation of it. That being said, even experienced copywriters can benefit from having channels they can use in order to target, select, and get more high-level clients. In light of this, in comes the B2B list broker. A person with gobs of lists for a variety of niches. The person who can help you grow your copywriting business tenfold … and take it to the next level.
What is a List Broker?
A list broker is a business professional who has access to a variety of lists. For B2B, these lists are comprised of companies, ones that span a variety of niches. In addition to a list of company names and addresses, a B2B list broker will have access to other aspects like geographic locations, company size, number of employees, revenue, and more.
B2B industry lists in the United States are broken down by NAICS (North American Industry Classification System) or SIC (Standard Industrial Classification) codes. You can identify the code that matches the line of business you want to target. NAICS and SIC sectors include health care, real estate, finance, transportation, recreation, retail, and more. Therefore, you can really target, collect, and cull out many "high-quality" prospects.
Most list companies use "compiled" data, which is information gathered from a variety of sources such as directories, events, new business filings, press releases, financial reports, websites, and annual reports. Reputable list brokers then call the businesses to verify that the information is accurate and current. List brokers do all of the legwork for you, and your satisfaction with the list quality is guaranteed.
Working with a list broker has many advantages, most notable is the amount of time you will save in building a list of prospects you can market your services to. You'll have access to a comprehensive list very quickly, and the obstacle of wondering who to market to is removed!
Once have selected a list or even a few lists that suit your needs and match your ideal future client, then you can get that ideal list from your list broker and start prospecting and marketing your services.
B2B List Brokers … Who Are They?
By now your interest should be starting to peak. I imagine you are now rubbing your hands together in excitement, as your mind swims with the idea of valuable clients that can pay high fees, and will know who you are and what you do as a B2B copywriter, so no time is wasted on tirelessly "explaining" what you do … and "why" it is important … and the "value" you bring … all of that is already understood from the very beginning. There is no need to go into this dialogue and education that is necessary when dealing with "low-level" clients and prospects.
Now, you are ready to make your move. But … who are these list brokers? Where do we find them?
Rest easy. Here are five recommended list brokers to get you started and get you on the superhighway of success.
InfoUSA — This brokerage is the one I like and use. They have a compiled database of 17 million businesses, including business emails. They also have phone and direct mail lists as well. Located in Nebraska, they have been going strong since 1972. You can customize a list by 30 search selections, or select Executive and Fortune 1000 lists. They also strive to consistently update their lists and keep them clean. This means a minimal number of incorrect addresses and such, and they do pay a refund on a percentage of nixies (invalid information). Which is great, because in the big business world, things are subject to change.

Contact InfoUSA:
Phone: (800) 835-5856

Website: http://www.infousa.com/

Hoovers — This organization, founded in 1994, is another big name in the list-brokering business. It's a D&B company, with access to a great depth of information. They create their own content, instead of compiling it like many other database services. You can research companies and build marketing lists by choosing from over 100 million professionals across 900 industries. They'll have the list you desire, no matter what your niche. Search capabilities include 50 distinct filters. You can purchase lists with addresses, direct email contacts, direct phone numbers, or a combination. Hoover's offers pay-as-you-go options, so you only need to buy what you need for your campaign.

Contact Hoovers, Inc.:
Phone: (866) 617-2127 or (512) 374-4500
Website: http://www.hoovers.com/

AllMedia — In business since 1981, AllMedia is a high-end brokerage house headquartered in Dallas, Texas. AllMedia doesn't offer an online search function, but their representatives will recommend list options and help you build the ideal mailing list for your efforts. They offer a vast array of mailing list specialties, including Executives, IT, Christian, Construction, and Business and Small Business Mailing Lists. They do offer email information. Lists can be purchased, or rented on a one-time use plan.

Contact AllMedia, Inc.:

Phone: (469) 467-9100
Website: http://www.allmediainc.com/index.html

DMDatabases.com — One of the largest database suppliers for over 25 years, DMDatabases.com features a Master Business Database with over 25 million executives with over 100 different job titles. If you're looking for Business Owners, Marketing Directors, Directors of Social Media, Technology Executives, and more, you'll find what you need. You can choose from direct mail addresses, email lists, and business phone numbers. Their compiled databases are verified, with a 95% accuracy guarantee for full first and last name of the Executive.

Contact DMDatabases.com:

Phone: (888) 395-6727
Website: http://www.dmdatabases.com

Digital M Group — This organization is located in Australia. They have lists of phone and direct mail for small and large businesses, corporations, pharmacies, manufacturing, and more, across Australia and New Zealand. They offer quality C-level business leads, including the company name, the person's full name and job title; however, they do not sell email addresses. Their lists are continuously updated, with a 95% accuracy guarantee. They pay a refund on a percentage of nixies.

Contact Digital M Group:
Phone: 1300 722 940

Email: mail@mediamgroup.com.au
Website: http://www.mediamgroup.com.au/
In B2C, if you rent a list, it means you pay every time you mail or contact the names on the list. However, in B2B, you can buy the list. This means, by purchasing the list (no matter which list broker you choose to use), you can contact the names on the list as many times as you wish at no extra cost. Just a one-time fee. I bought two lists for a little over a hundred dollars, and based on the thousands of dollars of potential business you can pull in, it is a very affordable option for most.
What to Do
First, get in the right mindset, get energized to take action, and then visit a website. You can search many of key aspects I listed above, as well as others. Once you have the basics together, and a rough idea of your ideal list, click the order button. After I do this, the list broker I use sends me an email. We then set up a call. We have the call and go over the fine details, and any adjustment to be made, which can even mean an additional list in another niche can be done at this time. Confirm and order. The digital list (or lists) is then sent to me via my email. I review the list/lists and make sure all is okay. Then I begin prospecting.
In Closing …
The first time around, any new experience can be daunting and overwhelming. However, buying a list from a B2B list broker is actually kind of fun. It's not as scary as it may seem. List brokers can help you narrow down exactly what you're looking for. And in the end, you will have a list of ideal prospects, high-level prospects — future clients — that will turn your B2B copywriting business into a lucrative venture. If you are on a budget, speak to the list broker, maybe a certain list is affordable for you.
So get out there. Get a list and start prospecting today. It may even mean that once you do so, in the following two to six months, you could have a full-time and very profitable freelance copywriting business.
Take action today, and begin the journey to a "REAL" full-time B2B copywriting business … stop dreaming and start living your "Dream."
This article, List Brokers and Why They Are Important for You, was originally published by B2B Writing Success.

The Professional Writers' Alliance
At last, a professional organization that caters to the needs of direct-response industry writers. Find out how membership can change the course of your career. Learn More »

Published: March 5, 2015