AWAI Member Kicks Her New Freelance Career into Gear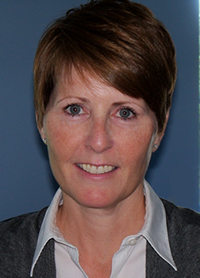 Dawn Tittelmayer has always enjoyed writing, and in her capacity as a human resources communications and training manager in the corporate world, she did quite a bit — including press releases, training manuals, and more.
But yearning for the freelance freedom of the writer's life, Dawn is now working to establish her freelance business as a web writer using her past experience and new skills learned from AWAI programs.
"I purchased AWAI's Accelerated Program years ago when I was working at a large transportation company," says Dawn. "When my position with the company was eliminated, I chose to stay home and focus on raising my family. But during that time I continued to take a number of AWAI courses, including Web Copywriting 2.0, Content Mastery with Brian Clark, Writing High-Performance B2B Copy, and Creating Email Newsletters for Professional Service Firms.
"Now that my son is older, I am ready to pursue a career that is challenging and rewarding, doing something I enjoy, but also giving me the flexibility to be available for my family. I want to take my past experience and what I've learned from AWAI and turn it into a thriving business."
Dawn was recently published in B2B Writing Success thanks to a spec submission she submitted as part of the Web Copywriting 2.0 program.
"I was thrilled to have my article published with AWAI. It was exciting to see my byline. It also validated for me that I can do this, especially since AWAI has very high standards for what they publish. It gave me a boost of confidence," says Dawn.
She's also been busy working on writing a variety of websites.
"I have done a website for my husband, who is a PGA professional," says Dawn. "The site has a good deal of content about learning how to play golf. I also did a website for an interior designer. I am currently working on a website for a contractor who specializes in home remodeling.
I specialize in helping small businesses and professional-service providers tell their story, share their expertise, and stay in touch with customers and clients using proven online marketing strategies."
Dawn has also just completed another milestone — she has launched her freelance website to help promote her services to potential clients. You can find it at www.smartcookiecommunications.com.
Great job so far, Dawn. We look forward to your next success.

The Professional Writers' Alliance
At last, a professional organization that caters to the needs of direct-response industry writers. Find out how membership can change the course of your career. Learn More »

Published: March 6, 2015