The Secret to Upselling Your Services That Most People Miss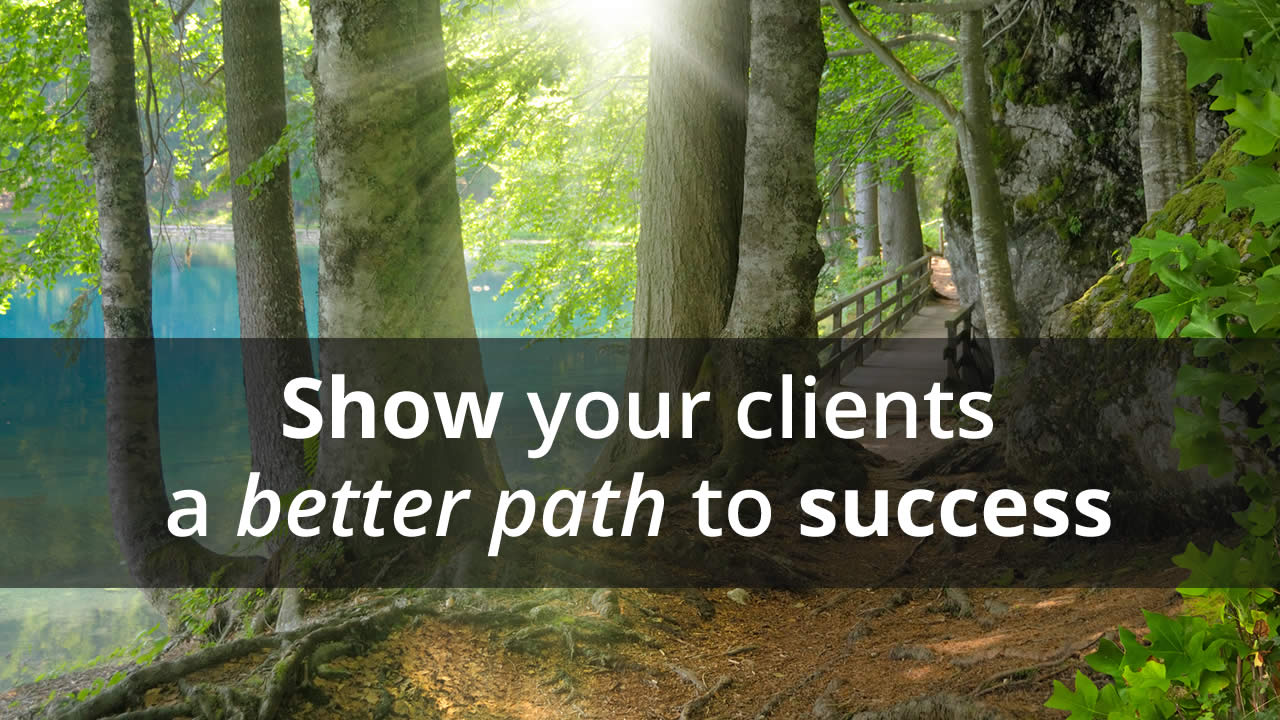 Cindy Cyr here, discussing how to expand your income this week.
Yesterday, we covered why you should always offer an upsell when presenting a proposal to a client.
Plus, you discovered that the best way to upsell is to give a customized recommendation that will give your client better results and maximize their profitability.
If your client is happy, it also creates a path for you to make more money, because it leads to more business and referrals for you.
So, how do you know what to upsell?
Frequently, a prospective client presents you with a list of items they need. The problem is often what they think they need and what they actually need are two different things.
Here's the secret to upselling that most people miss: When a client calls up and says they need an auto-responder series, web pages, or whatever … don't just take their order.
Instead, prescribe what needs to be done to help them reach their goal with the best possible results.
Simply taking their word for it would be like going to a doctor because your knee is bothering you, telling him you need surgery, and so he takes out his scalpel.
In reality, you'd expect him to examine you thoroughly and prescribe what you need to make the pain go away. Because he's the expert.
Similarly, clients need you to prescribe an appropriate solution for their problem.
For example, a client of mine said they needed a sales letter for a high-end program they were selling. While a sales letter could help increase sales, I examined their sales process and determined they were leaving a lot of money on the table. They were missing a system to attract prospects, assist their sales people, and follow up to move people to take action.
By prescribing what they really needed to increase sales, that assignment turned into creating a lead generation report, a sales presentation, a better guarantee, and an email follow-up series.
And, all the client thought they needed was a sales letter!
Here's how to implement:
Ask what their goal is. Do they want to attract more leads? Convert more leads to buyers? Or increase sales? You need to know precisely what they want to achieve in order to accurately prescribe a solution.
Examine their current process. What system do they currently have to reach their goal? Examine the entire process from where the traffic comes from to how they convert prospects to buyers to how they follow up. What are their strengths and weaknesses? Where do you see missed opportunities?
Diagnose and prescribe. What processes or systems could help them achieve better results?
Look at a company in your niche. What are some of the types of copy you typically see in their sales cycle? Share your ideas of what you see missing that could improve their results.
Tomorrow, I'll cover how to make your diagnosis and start prescribing what your clients need, so you can become the hero that delivers them impressive results.

The Professional Writers' Alliance
At last, a professional organization that caters to the needs of direct-response industry writers. Find out how membership can change the course of your career. Learn More »

Published: March 10, 2015