Three Upsells You Can Prescribe That Will Increase Your Client's Income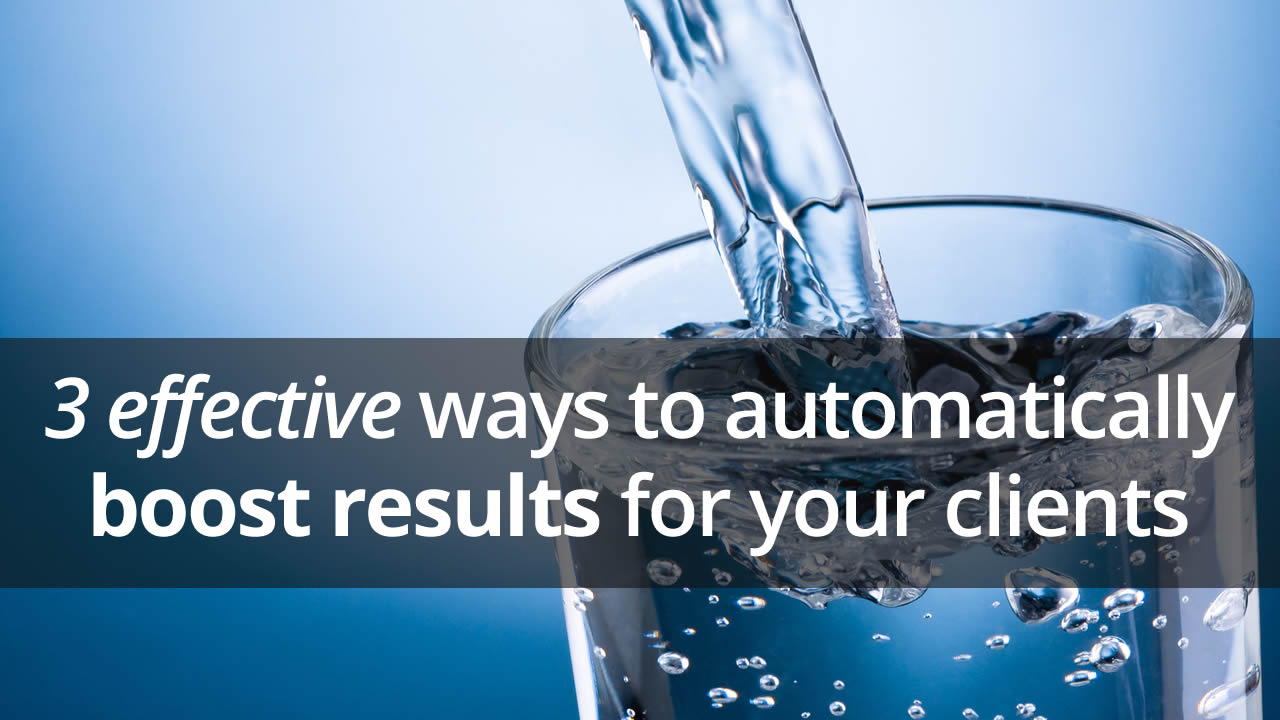 Cindy Cyr with another tip on how to diagnose and prescribe strategies to create upsells when speaking with clients.
Yesterday, I talked about four areas that can help you uncover opportunities for your client's business.
Today, we'll jump into strategies for prescribing upsells that will help specifically with the goal of increasing income.
Most businesses think, "If I could just find more customers to sell my product or service to, I'll increase my income." However, because the easiest person to sell to is someone you've sold to in the past, there are a few ideas you can suggest which can increase income from their existing customer base …
Multiply their profit during the sale. If they aren't offering an upsell, you could suggest they add one (or two) on a landing page. One option is to create a low-priced offer (such as, "Free book, just pay shipping") immediately after a free gift offer used to generate leads.
Your client doesn't have a book? No problem! Offer to write it for them … for an additional fee, of course.
An upsell such as this helps identify the most qualified prospects and can even help them speed up the sales cycle by offering another immediate and higher priced offer after the low-priced offer.
You could also suggest a follow-up email sequence to give their customers a second and third chance to take the upsell.
Help them keep more money. Another way to increase your client's profits is to cut down their refunds. One of the best ways to do this is to create a "stick" campaign. A stick campaign reminds the customer why they purchased the product by reselling the benefits immediately after the customer purchases it.
So, another upsell you can offer is to create a campaign with a stick letter and email series. The letter resells the benefits and is packaged with the product. The email auto-responder campaign gives tips that help people use the product or service. (You can find an example in Jay White's Email Copy Made Easy.)
Create fast cash. One of the easiest and instantly impressive ways to increase a client's revenue is to create a "lost customer campaign."
"Lost customers" are people who have purchased in the past but haven't bought anything from the company in a while. Since it's at least five times more expensive to attract new customers than it is to market to previous customers, and since many businesses neglect this group who are already sold on their product or service … this is usually a great recommendation that can create an instant surge of cash for your client.
To create a "lost customer campaign," write an email sequence or a combination of postcards and emails that drive previous customers to a landing page incentivizing them to come back and use their products or services again.
Today's action item is to look through your current and past clients' marketing campaigns to see if they're using these strategies. If not, contact them and offer to do this for them. Which of these will you recommend to a client and why? Tell me here.
Tomorrow, I'll show you how to identify EXACTLY what you should propose to clients—no matter what niche you're working in.

The Professional Writers' Alliance
At last, a professional organization that caters to the needs of direct-response industry writers. Find out how membership can change the course of your career. Learn More »

Published: March 12, 2015